U.S. sovereign group's leader convicted of selling fake IDs
Send a link to a friend Share
[August 15, 2014] WASHINGTON (Reuters) - A federal jury in Virginia has found an Ohio man who led an anti-government group guilty of selling fake diplomatic IDs to help group members avoid arrest or paying taxes and debts, according to the U.S. attorney's office in Alexandria.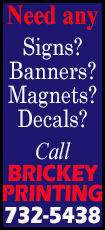 James McBride, 60, the leader of the sovereign citizen group Divine Province, contended that the U.S. government was a "municipal corporation" that did not have authority over the group's members, the U.S. Attorney's Office for the Eastern District of Virginia said in a statement late on Wednesday.

A U.S. District Court jury in Alexandria, Virginia, found McBride guilty on Wednesday of conspiracy, causing the impersonation of a diplomat and producing false identification documents, the U.S. attorney's statement said. He faces up to 35 years in prison.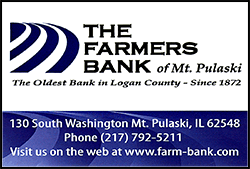 McBride, of Columbus, Ohio, sold the identification documents to Divine Province members, charging $200 for a set of two. One identified the holder as a "Universal Post Office Diplomat" and another was an "International Diplomatic Driver Permit," the statement said.

He claimed his authority to issue the IDs came from the Vatican.

McBride also sold the ID cards online and shipped them throughout the United States. Divine Province earned close to $500,000 from the sales, according to the U.S. attorney's statement.

"This is my mission in life; that's why I'm here," McBride said in an interview with ABC News in April 2013. He said his only objective was "world peace."
"I've been stopped five or six times, and every time, they give me my driver's license back and they say, 'Have a good day. Please slow down,'" McBride told ABC News.

McBride started selling the identification cards in September 2012.

(Reporting by Lacey Johnson; Editing by Ian Simpson and Jan Paschal)
[© 2014 Thomson Reuters. All rights reserved.]
Copyright 2014 Reuters. All rights reserved. This material may not be published, broadcast, rewritten or redistributed.