National Football League roundup
Send a link to a friend Share
[August 15, 2014] Aug 14 (The Sports Xchange) - Brian Hoyer will start Cleveland's preseason game at Washington on Monday, the second time the Browns have gone with the veteran quarterback over popular rookie first-round pick Johnny Manziel.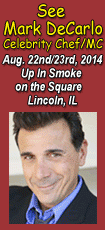 Hoyer, who has four career starts and went 3-0 with the Browns last season, has been splitting first-team practice reps with Manziel this week.

The Browns plan to name a starter for the regular-season opener before their third preseason game, putting plenty of weight on this week's performance. Neither player excelled in the preseason opener at Detroit last week.

Coach Mike Pettine said the Browns would stick with Hoyer but get Manziel work with the starters in the first half of the "Monday Night Football" game at FedEx Field against the Redskins.

"It's just something right now where we are comfortable with Brian going out there to start the game," Pettine said. "I think it's a little overblown as to who the starter is going to be."

- - -

The Washington Redskins filed an appeal seeking to overturn a decision that stripped the franchise of its trademark protection.

By filing the appeal to defend the team's name against those who consider it a racial slur in U.S. District Court, the team's lawyers can introduce new testimony that would not have been allowed had their case been filed in appellate court. And the franchise still will have the chance to appeal should the outcome not be favorable.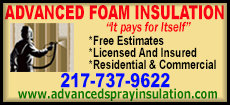 In June, the U.S. Patent and Trademark Office decided the Redskins' name was "disparaging of Native Americans" and that the team should lose its trademark protection.

Team owner Daniel Snyder has argued that the name "Redskins" is a badge of honor and has vowed never to change the name.

- - -

The Pittsburgh Steelers are getting thin at linebacker having been bit by the injury bug.

The Steelers might have to wait another week before they get a look at rookie linebacker Ryan Shazier in action. Coach Mike Tomlin said Shazier would be listed as questionable with a knee bruise, but that it was highly unlikely he would play Saturday against the Buffalo Bills.

Second year linebacker Jarvis Jones also was listed as questionable for the Bills' contest. Jones is battling a groin injury.

Linebacker Vince Williams suffered a concussion on Tuesday and must pass concussion tests before he is cleared to practice or play.

- - -

Kansas City Chiefs' wide receiver Dwayne Bowe has had a particularly difficult training camp and his struggles have not gone unnoticed.

Coach Andy Reid revealed that Bowe has been dealing with a serious a finger injury, which might explain why Bowe is having trouble catching passes.

- - -

The New Orleans Saints welcomed quarterback Drew Brees and cornerback Champ Bailey back to practice this week after both missed about a week-and-a-half of training camp work.

Both players, however, are unlikely to play in the Saints' second exhibition game against the Tennessee Titans on Friday night in the Mercedes-Benz Superdome.

[to top of second column]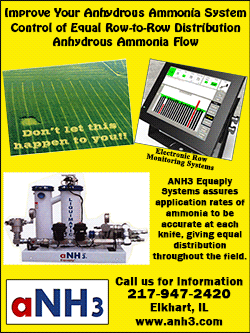 Brees was back in pads for the first time since Aug. 1 after recovering from a strained left oblique muscle. Bailey participated in practice for the first time since suffering an undisclosed injury one day before Brees was hurt.

- - -
The Tampa Bay Buccaneers signed pass rusher Larry English, a former first-round pick by the San Diego Chargers who was released in July.

English was the 16th overall pick out of Northern Illinois in 2009, but failed to live up to lofty expectations as he has dealt with a string of injuries during his first five NFL seasons.

- - -

Arizona Cardinals outside linebacker John Abraham made his long-awaited debut at training camp.

Excused by coach Bruce Arians for "personal reasons," Abraham was on the field with the team for the first time since he was charged with drunken driving in June.

- - -

Ben Hartsock's stay with the New England Patriots was short-lived. The 34-year-old tight end was released five days after he signed with the team.

- - -

Free agent tight end Matt Veldman signed with the Washington Redskins, who waived defensive end Doug Worthington.

Veldman entered the NFL as a college free agent with the Jacksonville Jaguars in 2012, and he also spent time on the practice squad of the Tampa Bay Buccaneers and had two stints with the Detroit Lions.


- - -

Seattle Seahawks running back Marshawn Lynch was cleared in a police investigation late Wednesday night.

An accusation of assault and property damage was made against Lynch for an incident that occurred early Sunday morning.

The Bellevue (Wash.) police issued a statement Wednesday that read: "The Bellevue Police Department has determined that Marshawn Lynch was not involved in this incident in any way. The case remains an open and active investigation. We appreciate the cooperation we have received from Mr. Lynch and the Seahawks organization." (Editing by Gene Cherry)
[© 2014 Thomson Reuters. All rights reserved.]
Copyright 2014 Reuters. All rights reserved. This material may not be published, broadcast, rewritten or redistributed.