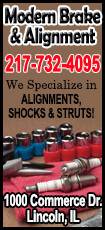 "The guy is confident," Tampa Bay Rays manager Joe Maddon said. "He's swaggering out (to the mound) and swaggering back in.

"He's got a little John Wayne working and that's good."

No one would be surprised if the Rays' clubhouse these days wasn't full of John Waynes.

The right-handed Odorizzi (9-9) won for the seventh time in his past 10 starts, striking out seven and holding the Texas Rangers to two runs, four hits and a walk in seven innings of a 6-3 victory on Thursday night.

Second baseman Logan Forsythe and designated hitter Evan Longoria each hit two-run homers and combined for five hits and five RBIs for the Rays, who scored twice in each of the second, third and fourth innings.

Forsythe, who matched a season high with three hits in four at-bats, had a home run in the second inning and Longoria went 2-for-5 with a homer in the fifth for Tampa Bay, which finished a 10-game trip at Oakland, the Chicago White Sox and Texas with a 6-4 record.


First baseman James Loney had a run-scoring single in the third inning for Tampa Bay (60-61), which is 36-19 since June 11, including 21-6 on the road, and an MLB-best 18-8 since July 12.

"There's been a lot of growing since the start of the season," Odorizzi said. "I found out a lot of stuff about myself. I feel like I've grown as a person and player.

"It's fun to go out there every fifth day and grow as a player and get better each time out."

Left-hander Robbie Ross (2-5), recalled Thursday from Triple-A Round Rock, took the loss in his first start since being sent down June 17.

Ross, who was coming off consecutive complete games at Triple-A, gave up six runs, eight hits and two walks in 4 1/3 innings. He struck out the side in the first inning.

Catcher Geovany Soto had a two-run homer in the fourth inning for Texas (47-73). Rangers second baseman Rougned Odor hit a solo homer in the eighth. Center fielder Leonys Martin went 2-for-3 and is 7-for-12 in the last three games.

"He lost his command," Texas manager Ron Washington said of Ross. "It's all about execution. He just didn't make his pitches when he had to."

The Rays are 6 1/2 games behind the Detroit Tigers for the second wild-card spot with 41 games to play.

Tampa Bay is vying to become only the fourth team in major-league history to reach .500 after falling 18 games below that mark.

On Thursday, the Rays won by extending their AL record of consecutive road games allowing three runs or less to 18, tying the mark of the 1909 Pirates for second longest in the majors behind the 1908 Chicago Cubs, who went 21 straight.

Tampa Bay starters, all 27 or younger after the trade of lefty-hander David Price, are now 13-1 during that stretch.

"That's ridiculous," Maddon said of the 18-game streak. "These are all young pitchers who are doing well on the road and that really speaks well for now and the future."

[to top of second column]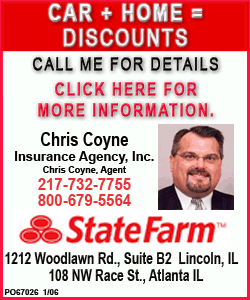 Odorizzi, who extended his major-league leading rookie strikeout total to 146, set down 15 of the last 17 hitters and the last nine he faced, giving up only a single to Martin before Soto's home run in the fourth inning.
Odorizzi, who has won five of his last six decisions, has a 2.37 ERA in his last 12 starts beginning June 10.

"A lot of it has to do with pitch selection," Maddon said. "His pitch selection has been better. We've learned him and he's learning himself better."

Left-hander Jake McGee posted his 13th save by pitching a perfect ninth inning.

Ross struck out the side in the top of the first, but Forsythe's two-out, two-run homer in the second inning -- his fifth home run of the season -- opened the scoring for Tampa Bay, which added two each in the third and fifth.

Longoria was the catalyst for both innings, connecting on a run-scoring single with two outs in the third and a two-run homer in the fifth.

Loney added a RBI hit in the third.

Forsythe's home run "really got us going," Maddon said. "That took the wind out of their pitcher's sails because he was going well. That was a big play in this game."

All the runs were registered to Ross, who couldn't get his team a needed shutdown inning after it scored twice in the fourth on Soto's homer.

"The first inning, I thought he hit his spots well," Washington said of Ross. "Then he started elevating the ball."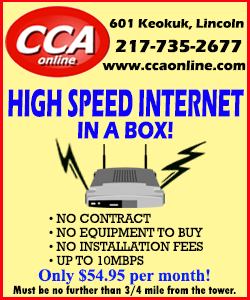 NOTES: An MRI on the right elbow of Rangers RHP Yu Darvish showed mild inflammation that is not expected to be a long-term problem, a team spokesman said Thursday after Darvish met with a team doctor. No timetable has been set for Darvish's return after being placed on the 15-day disabled list Wednesday. He will resume throwing when the soreness subsides, though he acknowledged he might not pitch again this season. "I want to go out there and compete, but I'm also thinking about long term," Darvish said. "I don't want to go out there and risk my future." ... Tampa Bay OF Desmond Jennings sat out a second consecutive game with a sore shoulder suffered after running into the outfield wall making a catch in a loss Tuesday to Texas. He's day to day but expected back for Friday's game against the New York Yankees.
[© 2014 Thomson Reuters. All rights reserved.]
Copyright 2014 Reuters. All rights reserved. This material may not be published, broadcast, rewritten or redistributed.