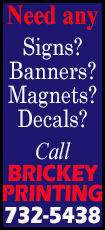 The last-place defending World Series champions erupted for seven runs in the sixth inning and roared from behind to their fourth straight win, a come-from-behind 9-4 victory over the Houston Astros on Thursday night.

"We came to life," manager John Farrell said after his team wiped out a 4-0 deficit to win for the fifth time in six games.

Farrell was talking about the game. He could have been talking about the recent stretch in general.

"We were able to combine some base on balls with some base hits," Farrell said. "It seemed like we got a couple of pitches up in the zone from (Scott) Feldman. The first time or two in the order he kept us in check and kept us off balance."

The win came in the opener of an 11-game (in 11 days) homestand that follows a 5-3 road trip.

Second baseman Dustin Pedroia stroked two of his three hits and capped the big inning with a two-run double as the Red Sox Feldman's once-promising night into a nightmare.

Included in the rally were an RBI single by third baseman Will Middlebrooks, snapping an 0-for-12 and 3-for-29 skid, and a bases-loaded walk by center fielder Jackie Bradley Jr., who stood at the plate in a 1-for-40 funk. He drew his first walk since July 24.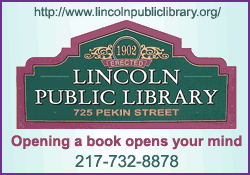 For Pedroia, the three-hit game was his first since July 6.

"I think over the last couple of weeks, he's getting multiples of hits a game and is in the middle of our run scoring," Farrell said.

Pedroia is hitting .379 over his last 14 games, with multiple hits in nine of those games.

Right-hander Allen Webster spotted the Astros a 4-0 lead -- two of the runs coming on the 14th home run of the season by third baseman Matt Dominguez -- but finished six innings and raised his record to 3-1. Three relievers finished up.

"I grinded through it and then they took over with the seven runs," Webster said. "I can't complain at all."

Feldman, who has allowed 14 runs in 11 2/3 innings in two losses to Boston this season, fell to 6-9. He was guilty of not covering first base for what could have been the back end of a double play in the fateful sixth inning.

"That was pretty bad," he said. "It's probably at least a close play (if he was there) and something that's pretty embarrassing."

Before the sixth, Feldman pitched well, even though he felt he started losing it as early in the fourth, when his cutter became the only pitch he could throw for a strike.

[to top of second column]
"It just snowballed," manager Bo Porter said of the sixth. "He was one pitch away from getting out of it but they just continued to find holes and continued to keep the line moving. Before that he was in complete command of the game and really was commanding both sides of the plate and was really doing a great job.

"Then just in the sixth inning he just ran into a wall and couldn't get out of it."

The Astros have never won a game at Fenway Park, falling to 0-8 all time.

Red Sox right fielder Daniel Nava had two doubles and a walk and also threw a runner out at the plate in the seventh inning. Five players had multi-hit games in the 14-hit assault.

Shortstop Marwin Gonzalez had two doubles for the Astros.

NOTES: The Red Sox inducted Ps Pedro Martinez and Roger Clemens, SS Nomar Garciaparra and broadcaster Joe Castiglione into the team's Hall of Fame. Clemens, asked about his alleged connection to PEDs keeping him out of the Hall of Fame, said, "I have zero control over that. If that happens, it'll be great." Martinez, set to be elected on the first ballot this winter, made it clear that he thinks both Clemens and Barry Bonds should make it to the Hall. ... Clemens threw batting practice to two of his sons after lunch, hours before a pregame ceremony. ... Houston LHP Dallas Keuchel goes for his 11th win when he faces Boston's Clay Buchholz in Game 2 of the series on Friday night. Buchholz turned 30 on Thursday. ... Boston LF Yoenis Cespedes, who left Wednesday's game with a right hand contusion, was in the lineup and went 0-for-5 despite hitting two balls hard. ... Boston recalled RHP Alex Wilson from Triple-A, sending RHP Anthony Ranaudo to Pawtucket. Wilson pitched the seventh inning of the victory. ... Houston 1B Jesus Guzman (back) began a four-game rehab assignment with Oklahoma City on Thursday night.
[© 2014 Thomson Reuters. All rights reserved.]
Copyright 2014 Reuters. All rights reserved. This material may not be published, broadcast, rewritten or redistributed.