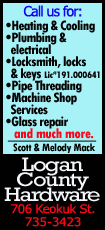 The Washington Nationals continued their dominance of the Mets in New York on Thursday, when first baseman Adam LaRoche and right fielder Bryce Harper each hit two-run homers and right-handed pitcher Stephen Strasburg earned a rare road win by throwing seven strong innings in the Nationals' 4-1 victory.

"I love playing here," Harper said. "I really do. It's a great place to play."

Much more so for the Nationals than the Mets. Washington is 25-4 at Citi Field since Sept. 12, 2011, and won 11 straight games at Citi Field dating back to June 30, 2012. That is the longest winning streak by a Mets opponent in New York in team history. The Atlanta Braves won 10 straight at Shea Stadium from June 12, 1991, through Sept. 1, 1992.

The first-inning homer by LaRoche (his 27th career homer against the Mets and his 12th at Citi Field) and fourth-inning shot by Harper (his ninth against the Mets and his fifth at Citi Field) gave the Nationals 12 homers in six games at Citi Field this year and 29 homers in their 11 straight wins in Queens.

Overall at Citi Field, the Nationals have 34 homers in 16 games dating back to the start of last season. The Mets have hit just 46 homers in 58 home games this year.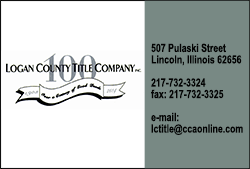 "It's one of those things you really can't explain," LaRoche said. "When you play well somewhere, or well against a team, you get a little more confidence."

The Nationals hope Thursday's performance by Strasburg brings an end to another odd phenomenon -- his struggles on the road. He entered Thursday just 1-6 with a 5.25 ERA in 12 road starts this year, including 0-6 with a 6.29 ERA in his last seven outings away from Nationals Park.

Strasburg said he talked to numerous people in the Nationals organization -- including manager Matt Williams, pitching coach Steve McCatty and left-hander Gio Gonzalez -- in an attempt to identify what he was doing differently on the road. He is 7-2 with a 2.41 ERA in 13 home starts.

"I wouldn't say pitching on the road is a tough point," Strasburg said. "I think I've had bad games on the road, and I think there's things that I do that put me in a position where they can take a better swing at it."

Strasburg (9-10) was rarely in trouble Thursday night, when the Mets got just two runners into scoring position. He allowed an unearned run on three hits and two walks while striking out eight.

"I'm proud of him, we're happy for him," Williams said. "He works extremely hard to be as good as he can be. Tonight was an example of what he can do."

[to top of second column]
Right-handers Tyler Clippard and Rafael Soriano (28th save) each threw a perfect inning for the Nationals (66-53), who increased their National League East lead over Atlanta to a season-high six games.

The Mets (57-65) are 7 1/2 games behind Pittsburgh in the race for the second wild card.

"It's a big blow to us because we fought hard to get back in this thing," Mets manager Terry Collins said. "But I told the guys just a couple of minutes ago -- let's go win seven of the next eight. We'll be back in the hunt."

Mets first baseman Lucas Duda's fourth-inning sacrifice fly scored second baseman Daniel Murphy. Third baseman David Wright extended his hitting streak to a season-high 13 games with a first-inning single.

Right-hander Dillon Gee (4-5) took the loss after giving up four runs, four hits and four walks while striking out three in six innings.

NOTES: Headstrong Mets RHP Matt Harvey received a stern lecture Thursday from manager Terry Collins, who told the rehabbing ace that he absolutely would not pitch in a game this season. Collins also told Harvey, who threw a 27-pitch bullpen session Wednesday and then talked to ESPN Radio in New York about it, to "back off" his rehab and to no longer conduct interviews during games. ... The Mets signed OF Bobby Abreu to a minor league contract Thursday, nine days after they designated him for assignment. .. Nationals manager Matt Williams said RF Jayson Werth (right shoulder) felt "50 percent better" Thursday, one day after receiving a cortisone shot. ... Williams also said OF Nate McLouth (right shoulder) is still strengthening the shoulder and has not begun baseball activities.
[© 2014 Thomson Reuters. All rights reserved.]
Copyright 2014 Reuters. All rights reserved. This material may not be published, broadcast, rewritten or redistributed.