Illinois State Fair
ARCA SuperChevyStores.com 100 at Springfield a Mix of Old and New
By Jay Hardin Track Enterprises Staff

Send a link to a friend Share
[August 15, 2014] SPRINGFIELD - A wide open field with an age range among the drivers to match is what stock car fans can expect for the 52nd SuperChevyStores.com 100 at the Illinois State Fair on Sunday, which is also the annual Allen Crowe Memorial event. Rookies, former winners and champions dot the entry list as do five home state favorites and drivers pulling double duty over the weekend.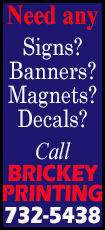 Eight time winner Frank Kimmel of Clarksville, Indiana would ordinarily be the odds on favorite but the fifty-two year old and ten time ARCA Racing Series presented by Menard's king won't even be the oldest driver in the field. Not by a long shot.

The guy who is the oldest winner in ARCA history is also the 1998 winner of this event. Fenton, Missouri's Ken Schrader brings the Federated Car Care Chevy to Springfield for his first ARCA appearance at the World's Fastest One Mile Dirt track since 2009. However, Schrader won't be the oldest driver entered, either.

That distinction may fall to Mokena, Illinois' driver Bob Strait who at age 65 returns to one of his favorite race tracks but one he failed to conquer in 18 starts dating back to 1986. However, Strait has won on the DuQuoin dirt and he reunites with the Normal, Illinois based Hendren Racing Team that has fielded cars at Springfield for over 40 years. Strait is teamed with El Paso's Ryan Unzicker, a former UMP National driving champion.


Strait and Unzicker are just two of the drivers entered who call Illinois home. A third nearly won last year's event and would have made history in the process. Galesburg's A.J. Fike won the Saturday Bettenhausen 100 championship dirt car race and then came within a whisker of winning the ARCA event on Sunday. Fike captured the lead after a late race restart and appeared to win the event, but a penalty assessed on the restart dropped him to 14th in the final order. Fellow open wheel driver Chris Windom of nearby Canton is expected to join Fike for double duty, Windom ran both dirt races for the Roulo Brothers last year and ran their Ford in a Hoosier tire test at the Illinois State Fairgrounds over Memorial Day weekend.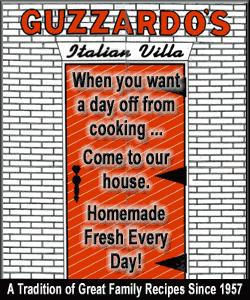 Fellow central Illinois driver Kelly Kovski also came close to winning last year's race, however he too was penalized and dropped out of the top ten in the final tally. Benton's Shane Cockrum returns for southern Illinois owner Brad Hill and is also slated for double duty, Mark Littleton of nearby Arenzville returns to Springfield as does Dale Shearer of Alhambra.

New Jersey's Tom Hessert and Tennesee's Rox Cox are two ARCA regulars who have led laps at Springfield and stand a good chance of a top finish on the Illinois mile. They will have to contend with the defending winner and two young hot shoes atop the ARCA standings, neither of which has much dirt track experience.

Defending winner Brennan Poole threw hit hat into the ring when he resigned with Venturini Motorsports to return to the scene of his 2013 dirt track win as a Springfield rookie. Current point Mason Mithcell of Iowa made his Springfield debut last year winning the pole at a speed in excess of 111 miles an hour, he currently is 15 points ahead of Alabama's Grant Enfinger in the ARCA point battle with Kimmel third, Hessert fourth and Justin Boston fifth.

The final day of racing at the Illinois State Fair begins Sunday at 9 a.m. with ARCA practice. Pole qualifying is at 11, with the 52nd 100-mile SuperChevyStores.com Allen Crowe Memorial at 1:30.
[Text received; JAY HARDIN TRACK ENTERPRISES]