IDHFS collects more than $1 billion for 10th straight year
New record set for FY14

Send a link to a friend Share
[August 19, 2014] SPRINGFIELD – The Illinois Department of Healthcare and Family Services announced that total fiscal year 2014 child support collections for Illinois families have topped $1.4 billion for the first time in history. This is the tenth straight year the department's Division of Child Support Services has collected more than $1 billion.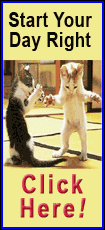 The record was announced as Illinois celebrates National Child Support Awareness month.

Total child support collected in Illinois first surpassed the $1 billion mark in 2005. Child support collection has exceeded that mark every year since then. In fiscal year 2014, which ended in June, collections passed $1.4 billion after hovering near that mark for the last three years.

"Child support collection is often a crucial tool that helps meet the basic needs of thousands of Illinois children," said HFS Director Julie Hamos. "Without the program, many of the families who depend on it would suffer."

"We recognize that most parents provide economic and emotional support to their children, even without the assistance of our program," said Pamela Lowry, administrator of the Division of Child Support Services. "But for those families who need our help, we are proud of our record of collections. Director Hamos and I are committed to improving the economic status of children in Illinois."
These collections reflect all support processed by HFS. The Department is responsible for two kinds of child support cases – those in which only payment-processing services are received through the State Disbursement Unit (SDU) and those which require full enforcement of support with the Division of Child Support Services (DCSS). Historically, about 60% of collections are for full-enforcement cases.

Parents who receive payment processing services from the SDU are afforded the convenience of direct deposit or electronic payment cards for child support collections, with the money nearly always available for use on the same day it is received by the SDU. A record of the payments is kept, and is easily available on-line at https://www.ilsdu.com/. The SDU, which is managed by HFS, also exchanges information about payments with Circuit Court Clerks in counties across the Illinois.

Parents who enroll for full enforcement services from the child support program through DCSS not only receive SDU services but also receive a broad array of other free services. The child support program establishes legal parentage for children and child support obligations, enforces child support orders and provides referral and order modification services for child support payors who are having difficulty meeting their obligations due to unemployment or other life-changing circumstances.

Parents can enroll for full enforcement services at http://childsupportillinois.com/customers/apply.html

Most child support is collected through income withholding. The employers of parents who are obligated to pay child support withhold the ordered payments from the parent and submit the payments to the SDU (for both SDU only and full enforcement cases). For parents who enroll in full enforcement services, HFS tracks the employment of parents who are ordered to pay support and automatically notifies new employers of the obligation. This can significantly reduce gaps in child support due to changes in employment.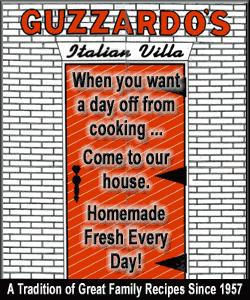 The Division often collects support from parents who have the ability to pay but who are avoiding their obligation. Many of these parents do not hold traditional jobs and thus avoid income withholding. During FY14, nearly $130 million was collected from formerly non-paying parents through special enforcement undertaken by DCSS.

These methods include "freezing and seizing" bank accounts, notifying state professional and occupational licensing agencies to suspend or revoke licenses until the parent complies with the child support order, collaborating with the Department of Natural Resources to deny hunting and fishing licenses to non-compliant parents, notifying the U.S. Secretary of State to deny requests for new or renewing passports, working with the Illinois Secretary of State to suspend driver's licenses, reporting child support debt to credit reporting agencies, and intercepting state and federal income tax refunds. Winnings from Illinois lottery games are also intercepted for child support debt.

In FY14, nearly $55 million in federal income tax refunds were intercepted for child support debt, while $4.5 million was intercepted from Illinois income tax refunds, lottery winnings and other state payments. Parents who wanted hunting or fishing licenses and were denied paid $340,000. Delinquent parents who wanted to avoid driver's license suspensions or have suspensions lifted paid $48 million. Collections enforcement seized $19.4 million from bank accounts, lawsuit payments and other liens put in place by the child support program.

Collections by fiscal year since 2005:

2005 $1.085 billion
2006 $1.145 billion
2007 $1.224 billion
2008 $1.328 billion
2009 $1.387 billion
2010 $1.359 billion
2011 $1.389 billion
2012 $1.393 billion
2013 $1.388 billion
2014 $1.414 billion
[Text received; ILLINOIS DEPARTMENT OF HEALTHCARE AND FAMILY SERVICES]