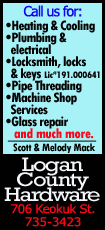 Officers arrived and spoke with the employee. The employee was aware of the attempted child abduction in Pekin and believed the suspect was currently in the store. Responding officers had printed a copy of the article in the Pekin Daily Times which contained a photograph of the suspect.
Officers made contact with the suspect and contacted the Pekin Police Department. The Pekin police requested that Lincoln officers detain the suspect, identified as Thomas Anthony, of Iowa. Pekin Detectives came to Lincoln and interviewed the suspect and took custody of the suspect.
There were no reports of any attempted abductions in Lincoln.
[Text received; CHEIF KEN GREENSLATE, LINCOLN POLICE DEPARTMENT]