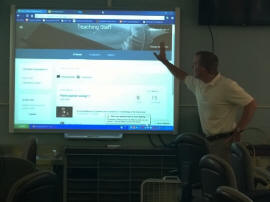 New Holland-Middletown School chosen to pilot "Google Classroom"
Send a link to a friend Share
[August 20, 2014] NEW HOLLAND-MIDDLETOWN - New Holland-Middletown Elementary District 88 faculty and staff recently attended their annual "back-to-school" teachers' institute, where professional development was delivered via Google Classroom, an upcoming initiative launched by the Internet giant. While not yet available for use, NH-M #88 was selected to pilot this innovative learning module due to its leadership in the area of instructional technology.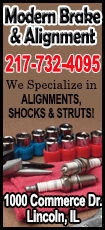 Last year, New Holland-Middletown became the first "Google Apps for Education" school district in its area, including Chrome certified teachers and administrators. This small Logan County school district also deployed Google Chromebooks to every student in grades 3-8 last year, causing many area schools to take notice and adopt similar approaches this year. Every student in grades K-2 receives their own personalized iPad with learning apps managed from a central MacBook.
This selection to beta test what is sure to be the next big thing in education attests to NH-M's leadership role in delivering instructional technology that engages and inspires students of all learning styles to achieve at their highest level. It also comes right after receiving notification that New Holland-Middletown has been chosen to present at the upcoming Tech & Learning's School CIO Leadership Summit on October 9-10, 2014 located in Silicon Valley, California. This exclusive, invitation-only summit is held for 50-60 superintendents, CIOs and top-level school district leaders from across the country with all conference, travel and lodging expenses paid by Tech & Learning.
NH-M Superintendent Todd Dugan stated that he feels very humbled and honored to be chosen to attend this summit, and "is excited to share the NH-M success story of how we are successfully using technology as one of many important tools in our District's ongoing efforts to combat barriers to learning as a result of high poverty, high mobility and rapid educational changes."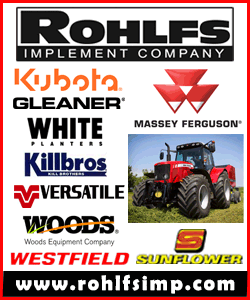 The theme for the District's 2014-2015 school year is: #makingadifference referring to the use of technology to make a difference in the way in which students learn, making a difference in the community, and now making a difference in education. Says Dugan, "It truly is an exciting time to be privileged enough to guide this District's future. In very few places can you find a learning community completely committed and united to providing the very best education to kids." To learn more about the District's latest initiatives, follow them on Twitter @nhmesd and watch for tweets under the searchable hashtag, #makingadifference.
[Text received; TODD DUGAN, SUPERINTENDENT, NEW HOLLAND-MIDDLETOWN DISTRICT 88]