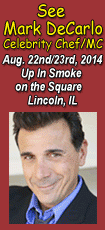 The event honors the memories of Logan County residents Alan Lessen, Donna Naffziger and Michelle Conrady Brown. The families began hosting this event in 2012 as a way to honor the memory of their loved ones, and those of others who have died from ALS.

The money that is raised is donated to two ALS organizations.

The ALS awareness 5K site says that Amyotrophic Lateral Sclerosis (ALS) is a progressive neurodegenerative disease that affects nerve cells in the brain and the spinal cord. Patients become paralyzed, although their mind remains unaffected. The average survival time is 3 to 5 years after diagnosis. There is no cure for ALS and according to the ALS association affects as many as 30,000 Americans at any given time. With help, we can change that.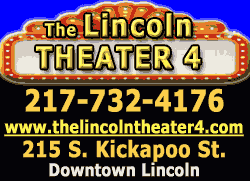 Two years ago, Lori Lessen, Alan's daughter-in-law, originally came up with the idea of a fundraiser, saying, "For some time I had been thinking of what I could do to give back to this wonderful community who gave so much to us, and what could I do to bring people into our little town to see what a great little village we live in." After she contacted Julie Schleder, Naffziger's daughter, and recruited two other friends, one of whom had lost a sister to ALS, they began planning the 5K run/walk to honor their family members who were so dedicated to their family and community while at the same helping to raise money for ALS research.

The disease took the life of Alan Lessen at the young age of 59, just two years after his diagnosis. The ALS awareness 5K site says "He was a hard working individual who took pride in his work, family, church, the village of Emden, and the local fire department. He worked at Fink Chevrolet in Emden from his high school graduation in 1957 until ALS forced him to retire in 1997. Alan enjoyed watching all sports whenever and wherever he could and especially going to anything his children or grandchildren were a part of." His family described him as "a soft spoken man of few words, blessed with a great sense of humor" and also said "being diagnosed with ALS did not change Alan Lessen. It amplified his best traits."
Michelle Conrady Brown was even younger, losing her battle with ALS at 32 after being diagnosed at age 30. Being diagnosed at that age is especially rare as many victims are 40 or over. Before her diagnosis, she was a social worker. She was the mother of two young children and the 5K site says, "she dedicated her life to her family" and "her eyes lit up when she was with her children or nieces and nephews." People remember her as a very caring person who provided comfort to others.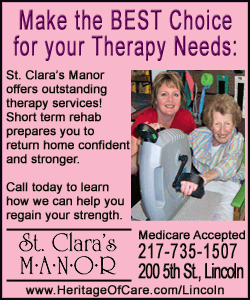 As with Lessen and Conrady-Brown, Donna Naffziger was also very dedicated to her family, for, as the 5K site says, "being with her family was some of her greatest moments which included boating, family, get-togethers, and Christmas. She always wanted to do anything to help someone out and make them happy… She would be overwhelmed with the great turnout for the fight of this disease."

Honoring three people who had such a commitment to their families and communities was important, but when the group started planning the first 5K, they did not get many initial registrations. In fact, Lessen says, "The first week of July I had texted the girl that was taking care of registration and she sadly replied that we had only 12 registered." With the event quickly approaching, the ladies had to keep pressing to get more registrations. They also elicited support from local businesses that sponsored the race, two families who covered the refreshment costs, volunteers from the high school, and the Sons of the American Legion.

By August 18, race day, Lessen says that 297 individuals had registered for the event and nearly 100 came out to volunteer or watch the race. She states, "we raised $14,000 and when you look at the size of the town [450], it makes you realize what a great community [we] live in." It also helped Lessen "realize why Alan Lessen was so proud of the community he lived in."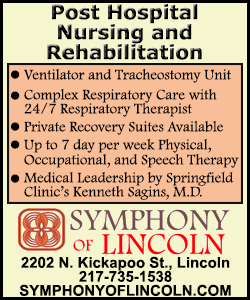 Since then, the group has continued to host the event in August and in just two years has raised over $35,000 according to the ALS Awareness 5K site. Those interested in registering for this year's event may still do so up until the race on August 23 or online at ItsRaceTime.com by August 22. Hopefully, the 2014 5K ALS run/walk will raise even more than the last two years.
[By ANGELA REINERS]