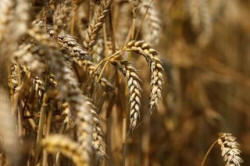 Exclusive: France forced to import wheat as rain hits crop quality
Send a link to a friend Share
[August 21, 2014] By Valerie Parent
PARIS (Reuters) - France imported Lithuanian and British milling wheat this week to mix with its poor grade rain-soaked crop in a rare move aimed at meeting quality requirements under contracts signed before the harvest, trade and industry sources said on Thursday.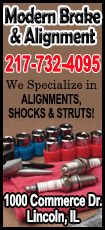 The imports are the latest signal that the European Union's largest wheat producer and exporter will struggle to meet international demand this season because a large share of its crop is failing to live up to its traditional clients' criteria.

During the past 13 years for which Reuters has records, France has only once imported significant amounts of Lithuanian wheat.

That was during the 2010/2011 season, which was also beset by quality problems. The total amount imported then, at 22,600 tonnes, was less than the single shipment of 27,500 tonnes of high protein-content wheat which trade and port sources said was being unloaded at the Port of Rouen on Thursday.

Traders said the recent imports of milling wheat - a high quality grade - would be used to improve the average quality level of volumes contracted to international clients as well as local processors before the harvest began.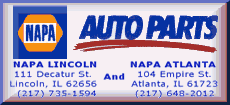 "For the moment, there is no other solution than to mix wheat to fulfill previous contracts. We did not expect to have so much (low-quality) feed wheat," one trader said.

As for British milling wheat, a shipment of 3,000 tonnes reached Dunkirk earlier this week. A second, for 4,400 tonnes, was in Rouen on Thursday, and others should follow, the sources said.

Britain, which had a reasonably good quality harvest this season, is a more regular supplier of wheat to France, but its exports are usually aimed at the lower quality animal feed market.

FRENCH WHEAT MISSING ALGERIA STANDARDS

While quality readings are still emerging in France, reports so far suggest a large portion of the crop will fail to meet the flour-making standards of its traditional markets outside the EU, mainly its top client Algeria.
This could lead France to ship more wheat within the bloc than on the world market for the first time in seven years.

The main concern has been weak Hagberg falling numbers, a measure of the flour-making quality of wheat and one that is hard to remedy even by blending low grade with superior wheat.

Varied results in France have often been well below the 230-240 Hagberg minimum required by top client Algeria, the 250 sought by Moroccan importers or the 200 set by the state grain buyer in Egypt, the world's top wheat importer.

Algeria also has high standards for other milling criteria, such as specific gravity and protein content.

"There will be all sorts of grain flows," a trader in Britain said. "People have got contractual obligations and people have to do odd things (to meet those obligations)."

(Additional reporting by Sarah McFarlane; writing by Sybille de La Hamaide; editing by Andrew Callus and Keiron Henderson)
[© 2014 Thomson Reuters. All rights reserved.]
Copyright 2014 Reuters. All rights reserved. This material may not be published, broadcast, rewritten or redistributed.