U.S. subprime auto lender fined over flawed credit reporting: agency
Send a link to a friend Share
[August 21, 2014] WASHINGTON (Reuters) - The U.S. consumer financial watchdog on Wednesday said it fined a subprime auto lender $2.75 million for providing inaccurate information about its customers to credit reporting agencies.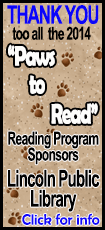 Texas-based First Investors Financial Services Group did not fix flaws in a computer system that caused it to overstate the number of times borrowers fell behind on payments and inflate overdue amounts, the Consumer Financial Protection Bureau said.

Experian, Equifax and other reporting agencies use that information to generate reports on borrowers' credit histories. The reports help determine whether consumers are eligible for loans and can factor into employment decisions.

First Investors, which lends to borrowers with impaired credit profiles both directly and through auto dealers, found the problem in 2011 and notified the vendor that provided the computer system, but did nothing else, the consumer bureau said.

Its actions violated federal law and may have hurt tens of thousands of borrowers, the CFPB said.
"First Investors showed careless disregard for its customers' financial lives by knowingly distorting their credit profiles for years," said bureau Director Richard Cordray.

First Investors neither admitted nor denied wrongdoing and said between 1 percent and 12 percent of its accounts were affected. "When issues were identified, First Investors worked with its service provider to correct them," the lender said in a statement.

The CFPB was created by the 2010 Dodd-Frank law and charged with overseeing consumer financial products, such as mortgages and credit cards. It began overseeing big credit reporting agencies in 2012.

Bureau officials are concerned about how credit reporting mistakes hurt subprime borrowers, who are already subject to predatory lending and higher interest rates. Moody's Investors Service has said subprime auto lenders are behaving cautiously and have raised rates.
First Investors did not replace the computer system that was causing it to provide incorrect information or take any steps to correct the data after it was submitted, the bureau said.

In addition to the fine, the lender must find and fix all of the errors and help consumers get free copies of their credit reports so that they can check for mistakes, the CFPB said. Consumers are entitled to a free credit report once each year.

A senior CFPB official on Wednesday said the bureau would continue to watch companies that furnish credit information to reporting agencies and that more enforcement actions could follow.

(Reporting by Emily Stephenson; Editing by Bernard Orr)
[© 2014 Thomson Reuters. All rights reserved.]
Copyright 2014 Reuters. All rights reserved. This material may not be published, broadcast, rewritten or redistributed.