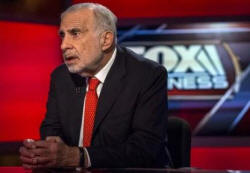 Icahn reveals stake in Hertz, plans to push management
Send a link to a friend Share
[August 21, 2014] By Svea Herbst-Bayliss
BOSTON (Reuters) - Billionaire investor Carl Icahn said on Wednesday that he owns an 8.5 percent stake in Hertz Global Holdings Inc and plans to pressure the rental car company's management over accounting issues and operational failures.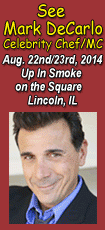 Icahn, one of the world's most outspoken activist investors, spent $470.5 million for the 38.8 million shares he owns, according to a regulatory filing.

He said he may seek a board seat, something he has done at many other companies. Last year Hertz adopted a so-called poison pill to prevent any one shareholder from gaining control of the company as activist investors began circling.

Hertz said in a statement on Wednesday that it welcomed dialogue with its shareholders, was implementing new procedures and controls, and had made "important additions" to its accounting and finance teams over the last few months.

On Wednesday the company's stock slumped 13 percent when Hertz withdrew its full-year financial forecast, blaming a shortage of cars due to motor industry recalls and an accounting error.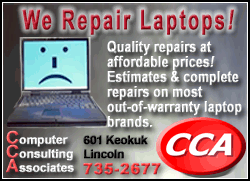 Hertz announced in March that it would spin off its equipment rental unit and earlier in the year speculation mounted that Icahn had built up a stake in the company.

But it was not among the roughly two dozen U.S. stocks that Icahn said he owned at the end of the second quarter when he released his quarterly filings last week.

At 78 when most people are living off their life's investments, Icahn is still casting around to make new bets and is busier than ever in shining the spotlight on management teams he feels are underperforming.

On Monday he told Reuters that Family Dollar Stores Inc, a company he owns stock in, has wasted hundreds of millions of dollars by trying to avoid being bought by rival Dollar General, as Icahn has suggested.
His second-quarter filing showed that he made a new bet on Gannett Co and liquidated his position in Forest Laboratories Inc, which was acquired by Actavis.

And Icahn is not the only investor expressing concern about management. A spokesman for Fir Tree Partners, which owns a 3 percent stake, said "the CEO has had some serious missteps."

(Reporting by Svea Herbst-Bayliss; Additional reporting by Sagarika Jaisinghani and Ramkumar Iyer in Bangalore; and Jennifer Ablan in New York; Editing by Lisa Shumaker)

[© 2014 Thomson Reuters. All rights reserved.]
Copyright 2014 Reuters. All rights reserved. This material may not be published, broadcast, rewritten or redistributed.