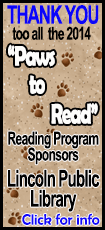 De Blasio held a private meeting with his police commissioner and a dozen Jewish, Christian and Muslim clergymen. Afterwards they held a press conference that at times sounded more like a prayer service, with repeated paeans to the importance of unity.

The event was in some ways a do-over for de Blasio, whose seven-month-old mayoralty faces its first civil-rights test in the death of Eric Garner.

A similar roundtable meeting with clergy three weeks ago was memorable mostly for its images of the mayor and Bill Bratton, the police commissioner, sitting stone-faced as the Reverend Al Sharpton chastised them. Sharpton, the civil rights leader, was representing Garner's family.

Garner, a black, 43-year-old father of six, died after police used a banned choke hold on him while arresting him for peddling loose cigarettes on Staten Island last month.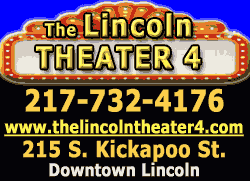 His death has become part of a larger national debate about how American police use force, particularly on citizens who are not white, which has intensified after a white police officer fatally shot an unarmed black teenager this month in Ferguson, Missouri.

"We want this to be a transcendent moment for the city," de Blasio said on Wednesday during the press conference, which was a warmer affair than the previous session.

"We believe in a god that can bring good out of evil," said Cardinal Timothy Dolan, the Catholic archbishop of New York, who hosted the meeting at his official residence behind St Patrick's Cathedral.

[to top of second column]
But the clergymen recognized that even the warmest language was not enough by itself, according to Imam Talib Abdur-Rashid. "We did not come together for a Kumbaya moment," he said. One priest suggested the city's churches, mosques and synagogues could have a day where they invite in police officers so congregations could meet and thank them.

De Blasio, whose wife, Chirlane McCray, chair of the Mayor's Fund to Advance New York City, also attended the meeting, was asked how the message would reach less observant citizens.

"I hope people don't misunderstand what moves the vast majority of the people of this city," de Blasio said. "They strongly weigh the messages from their clergy leaders."

The mayor and Sharpton, who is leading a protest march over Garner's death on Saturday, seemed on warmer terms.

"We don't have to agree on everything, but we don't have to be disagreeable," Sharpton said.

(Reporting by Jonathan Allen; Editing by Frank McGurty and Leslie Adler)
[© 2014 Thomson Reuters. All rights reserved.]
Copyright 2014 Reuters. All rights reserved. This material may not be published, broadcast, rewritten or redistributed.