MLB roundup: Giants win protest over soggy loss
Send a link to a friend Share
[August 21, 2014] The Sports Xchange
The San Francisco Giants will get another shot at the Chicago Cubs after Major League Baseball reversed the umpires' decision to end Tuesday's game after 4 1/2 innings due to unplayable field conditions at Wrigley Field.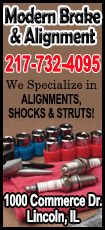 Baseball officials on Wednesday agreed with the Giants' protest and called for the game to be resumed Thursday at 4:05 p.m. CT.

The Cubs confirmed the game would pick up with the hosts coming to bat in bottom of the fifth inning with a 2-0 lead.

The regularly scheduled series finale will follow at approximately 7:05 p.m.

MLB executive vice president Joe Torre ruled that Tuesday's game should be resumed because of a "malfunction of a mechanical field device under control of the home club" pursuant to Rule 4.12(a)(3).

It was the first MLB protest upheld since June 18, 1986, the Pittsburgh Pirates got similar ruling after a rain-shortened loss to the St. Louis Cardinals. That game also was ordered to be resumed.

---Curt Schilling, who won 216 games in 20 major league seasons, announced on WEEI radio in Boston his belief that a recent bout with cancer was caused by chewing tobacco.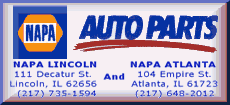 Schilling, who declared victory over cancer in February, had not disclosed the type of cancer until this week. Schilling's wife Shonda was diagnosed with stage-2 melanoma in 2001.

Schilling said he was diagnosed with squamous cell carcinoma, cancer of the mouth, during the WEEI/NESN Jimmy Fund Radio Telethon.

---Cleveland Indians first baseman-outfielder Nick Swisher had surgery on both knees in Los Angeles to alleviate chronic discomfort caused by wear and tear.

Dr. Neil ElAttrache performed an arthroscopic debridement procedure on the medial meniscus. Swisher will begin rehab on Friday. A recovery period of eight to 10 weeks is expected.

Swisher was placed on the 15-day disabled list Aug. 10 with soreness in his knees. It was his second stint on the DL this year, having been out from May 27 to June 11 with the same issue.

---Tampa Bay Rays outfielder Wil Myers returned from the 60-day disabled list after sitting out close to three months of the season with a broken right wrist.

The 2013 American League Rookie of the Year was in the lineup for Wednesday night's game against the Detroit Tigers.

To make room on the roster, the Rays sent designated hitter Vince Belnome to Triple-A.

---As part of the 10-year lease extension the Oakland Athletics signed in July to remain at O.Co Coliseum, owner Lew Wolff vowed to continue seeking a new ballpark for the franchise.

[to top of second column]
The extension was not expected. The team reached agreement on a 10-year lease extension to remain in a facility that has experienced sewage and lighting problems in recent seasons.
Outgoing commissioner Bud Selig said a new ballpark must be on the frontburner for the Athletics to remain competitive. The A's have played in the Coliseum since 1968 and are in contention for the American League West division title.

"This is always something I wanted to get resolved before I leave office, which is another 5 1/2 or six months," Selig said during a vist to Oakland and fraternity brother Wolff on Tuesday. "I've always said the local club, they know their market best."

---Texas Rangers left-hander Derek Holland (knee injury) pitched five-plus innings Tuesday in a minor league rehab game. He allowed four runs (two earned) and could return to the majors next month.

---New York Yankees designated hitter/outfielder Carlos Beltran sat out Wednesday night with pain in his right elbow. The Yankees said he felt it when he swung Tuesday and again when he woke up Wednesday.

Beltran missed 21 games with a right elbow injury earlier this season and the Yankees are hoping the injury only sidelines him for a day or two.

---Yankees right-hander Masahiro Tanaka had a 35-pitch bullpen session before the game when he threw breaking pitches and split-fingered fastballs. The Yankees did not say what the next step is for his recovery from right elbow inflammation.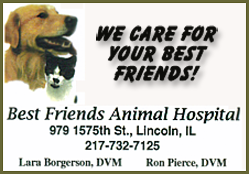 ---The Cincinnati Reds will call up left-hander David Holmberg from Triple-A Louisville to start Thursday night when it opens a four-game series with Atlanta at the Great American Ball Park. That means one of the team's eight relievers probably will be sent down.

-----------------------------------------------
[© 2014 Thomson Reuters. All rights reserved.]
Copyright 2014 Reuters. All rights reserved. This material may not be published, broadcast, rewritten or redistributed.