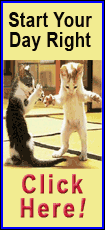 Angels 8, Red Sox 3

The Los Angeles Angels beat the Boston Red Sox, but lost 13-game winner Garrett Richards to what appeared to be a serious knee injury.

In winning their third straight game, the Angels wiped out a 3-0 deficit and scored five runs in the fifth inning while their bullpen shut down the Red Sox.

The win, their fifth in six games on a road trip, moved Los Angeles (75-50) a game and a half ahead of the Oakland Athletics in the American League West.

But it appeared to be a costly night for the Angels, as Richards (13-4) was taken off the field on a stretcher after his left knee appeared to buckle as he ran to cover first base.

The initial report said he had suffered a left patellar (kneecap) injury.

The Angels have already lost left-hander Tyler Skaggs for the season with Tommy John surgery.

- - -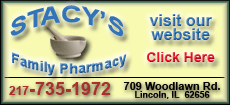 Nationals 3, Diamondbacks 2

Pinch-hitter Anthony Rendon had an RBI single with one out in the bottom of the ninth inning off reliever Evan Marshall as the Washington Nationals beat the Arizona Diamondbacks for their ninth win in a row.

The National League East-leading Nationals (72-53) are now a season-high 19 games above .500 and one win shy of tying a franchise record for consecutive victories of 10 set in 2005. Washington has won four of its last five games in walk-off fashion.

The Diamondbacks (53-74) are a season-worst 21 games below .500 and have lost five in a row.

- - -

Orioles 4, White Sox 3

The Baltimore Orioles used three home runs and another solid outing from starting pitcher Wei-Yin Chen to sweep a three-game series from the Chicago White Sox.

Left-handed Chen received just enough run support for American League East-leading Baltimore to notch its first sweep of the White Sox in Chicago since taking four straight games from July 6-9, 1995.

- - -

Tigers 6, Rays 0

Rick Porcello retired 20 consecutive batters at one point and Victor Martinez hit a grand slam as the Detroit Tigers defeated the Tampa Bay Rays.

Porcello (14-8) tossed a three-hitter and retired the Rays in order for six straight innings. He finished the complete game in 104 pitches and struck out four.

- - -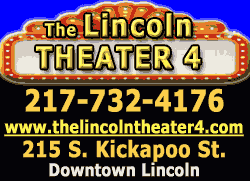 Rockies 5, Royals 2

First baseman Matt McBride hit his first career grand slam home run and the Colorado Rockies beat the Kansas City Royals.

The loss was just the seventh in 29 games for the Royals, whose lead over the Detroit Tigers in the American League Central was trimmed to one game.

- - -

Blue Jays 9, Brewers 5

Jose Bautista and Colby Rasmus hit home runs as the Toronto Blue Jays beat Milwaukee and halted the Brewers' five-game winning streak.

R.A. Dickey (10-12) gave up eight hits and hit two batters, but Toronto hitters broke out of a weeklong slump, collecting 14 hits against six Milwaukee pitchers and driving in seven runs with two outs.

- - -

Rangers 5, Marlins 4

Texas rookie right-hander Nick Martinez, pitching in his hometown for the first time in his major league career, shut down Miami early and the Rangers beat the Marlins.

Martinez, 24, held the Marlins to six hits and two runs in six innings, striking out a career-high seven to improve his record to 3-9 and end Miami's three game winning streak.

- - -

Phillies 4, Mariners 3

In a game that featured three wild pitches and two errors, the Philadelphia Phillies scored three unearned runs in the bottom of the fourth inning to erase a 3-1 deficit and beat the Seattle Mariners.

Philadelphia starter Cole Hamels (7-6), who entered with the majors' third-best ERA since June 1 (1.60), lasted just five innings, while allowing three runs in his shortest start since July 2.

[to top of second column]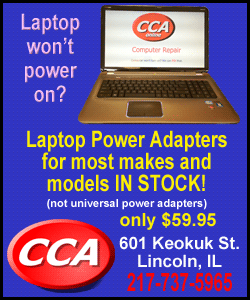 The Phillies' bullpen pitched four scoreless innings to seal the win with nine of the final 12 outs coming via strikeout.

- - -
Mets 8, A's 5

Zack Wheeler ran his string of consecutive starts without a loss to 10 and Lucas Duda capped a five-run third inning with a three-run homer to lift the New York Mets to a road victory over the slumping Oakland Athletics.

Wheeler made it to two outs into the sixth inning before leaving with an 8-4 lead. He has not lost since facing the A's on June 25.

- - -

Pirates 3, Braves 2

Pittsburgh first baseman Gaby Sanchez capped a late-inning comeback with a walk-off sacrifice fly to left that scored the game-winning run in the ninth as the Pirates beat the Atlanta Braves.

The win ended Pittsburgh's seven-game losing streak, and snapped Atlanta's five-game winning streak.

- - -

Giants 8, Cubs 3

Jake Peavy pitched seven solid innings and first baseman Travis Ishikawa went 3-for-5 with three RBIs as the San Francisco Giants beat the Chicago Cubs.

Peavy (2-3) allowed two runs and seven hits, struck out eight and threw 111 pitches for his second straight victory.


- - -

Cardinals 7, Reds 3

Lance Lynn allowed only four hits in seven shutout innings and St. Louis knocked around Cincinnati ace Johnny Cueto as the Cardinals beat the Reds.

Cueto (15-7), who entered the night trailing only the Los Angeles Dodgers' Clayton Kershaw for the National League's ERA lead, was knocked out before recording an out in the sixth. He gave up five runs on seven hits, walking four and fanning four.

It was the seventh win in eight games for St. Louis (69-57), which finished its homestand at 6-1 and pulled within 1 1/2 games of National League Central leader Milwaukee.

- - -

Astros 5, Yankees 2

Robbie Grossman had a two-run single with one out in the top of the seventh inning and the Houston Astros rallied to beat the New York Yankees.

The Yankees (63-61) lost their fourth straight home game, dropped to 2-7 in their last nine and continued to falter with runners in scoring position, going 1-for-8 on a night when they tied a season high with four stolen bases.

- - -

Indians 5, Twins 0

The Cleveland Indians got five-plus scoreless innings from left-hander T.J. House in a shutout win against the Minnesota Twins, who have not scored for 17 consecutive innings.

- - -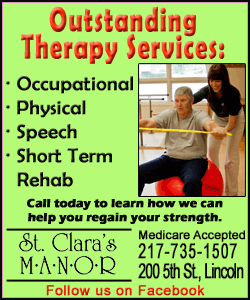 Padres 4, Dodgers 1

Right-hander Eric Stults and three relievers combined on a six-hitter as the San Diego Padres beat the Los Angeles Dodgers, who continued their mediocre record at home.

San Diego (59-66) defeated Los Angeles (71-57) for only the fourth time in the last 12 meetings and just the second time in the last eight contests.

Despite leading the National League West, the Dodgers are only 31-31 at Dodger Stadium.

(Editing by Andrew Both)
[© 2014 Thomson Reuters. All rights reserved.]
Copyright 2014 Reuters. All rights reserved. This material may not be published, broadcast, rewritten or redistributed.