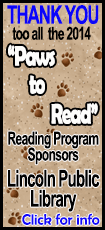 First-year head coach Mike Pettine picked Hoyer, who started both of the Browns' preseason games, over rookie first-round pick Johnny Manziel.

"Like I said all along, it's been my mentality this whole offseason, training camp to come out here and act like the starter and be the starter," Hoyer said Wednesday. "So now that it's official we can just move on."

While Hoyer has only four career starts - and went 3-0 with the Browns before tearing his anterior cruciate ligament in 2013 - his biggest advantages were experience and leadership.

"He was the clear leader from the beginning," Pettine said.

The Browns want Manziel to get more time in an NFL offense before asking him to beat NFL defenses.

- - -

Hall of Fame quarterback Jim Kelly received good news when his doctors announced that a follow-up screening detected no evidence of cancer.

Kelly underwent chemotherapy and radiation treatment for sinus cancer during the spring.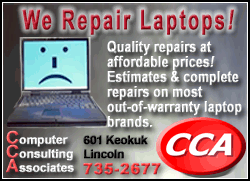 "The treatments so far have completed eliminated Mr. Kelly's pain, and his level of function has essentially returned to normal," Dr. Peter Costantino said in a statement from Lenox Hill Hospital in Manhattan.

The former Buffalo Bills standout was diagnosed in 2013 with oral cancer and underwent surgery in 2013. The cancer recurred in March.

- - -

Houston Texans outside linebacker Jadeveon Clowney finished practice in the medical tent at the Denver Broncos' team facility.

Clowney left practice with 35 minutes remaining, and there were conflicting reports about the nature of his injury. The Houston Chronicle reported Clowney left with a groin injury.

Clowney more than held his own against Denver left tackle Ryan Clady to disrupt quarterback Peyton Manning, but appeared to be favoring his left shoulder or left side of his neck, according to USA Today. He did not receive medical treatment before the team ushered him to a bus following practice.

- - -

The Indianapolis Colts traded kicker Cody Parkey to the Philadelphia Eagles in exchange for running back David Fluellen.

Parkey signed with the Colts as an undrafted free agent out of Auburn on May 11, and joins an interesting kicking situation in Philadelphia, where Corey Spear was signed to compete with incumbent Alex Henery but hasn't performed well enough in practice to earn a field-goal opportunity during the preseason.

- - -

The Dallas Cowboys lead the Forbes NFL Team Values list for the eighth consecutive season, rising in value by 39 percent to $3.2 billion.

The Cowboys were valued at $2.3 billion last year, so owner Jerry Jones is now $900 million richer - on paper, at least - in the financial magazine's annual rankings released Wednesday.

The Cowboys are second in value only to Real Madrid ($3.4 billion) among all global sports franchises, according to Forbes.

[to top of second column]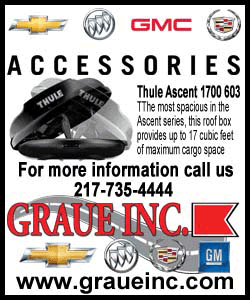 The New England Patriots ($2.6 billion), the Washington Redskins ($2.4 billion), the New York Giants ($2.1 billion) and the Houston Texans ($1.85 billion) round out the top five.

- - -
Defensive end Brett Keisel signed a two-year deal with the Pittsburgh Steelers, who nabbed the veteran as other teams began showing interest.

Keisel, 35, started 12 games in 2013 and became an unrestricted free agent in March but the Steelers opted not to re-sign him until Wednesday.

- - -

Retired NFL referee Mike Carey refused assignments in Washington because he believes the team nickname is a racial slur.

Carey became the first African-American referee in Super Bowl (XLII) history and told the Washington Post he last officiated a game in Washington in 2006. He then went to the league and requested no assignments in Washington.

- - -

Former Tennessee Titans defensive lineman Tim Shaw said he was diagnosed with ALS.

Shaw, 30, retired from the NFL earlier this season after he was released in 2013.

- - -

The Washington Redskins claimed punter Tress Way off waivers. The team also waived punter Blake Clingan.

Way (6-foot-1, 215 pounds) originally entered the NFL as a free agent with the Chicago Bears last year.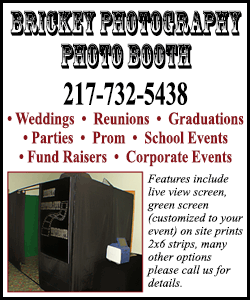 - - -

The Tampa Bay Buccaneers claimed offensive tackle Edawn Coughman from the Buffalo Bills.

The 6-foot-4, 313-pound Coughman spent the 2013 season on the Dallas Cowboys' practice squad before the Bills signed him.

- - -

The Jacksonville Jaguars signed fullback Eric Kettani. He was originally signed as a rookie free agent by the New England Patriots in 2009 and had to leave training camp in July of 2009 for military commitments.

- - -

The Denver Broncos waived defensive end Greg Latta, who has been out with a hip injury, the team announced Wednesday. (Editing by Gene Cherry)
[© 2014 Thomson Reuters. All rights reserved.]
Copyright 2014 Reuters. All rights reserved. This material may not be published, broadcast, rewritten or redistributed.