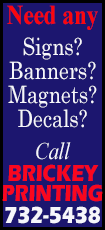 "The reason I looked over is because I heard him screaming down there," Weaver said. "I knew something wasn't right."

The first-place Angels rallied from a 3-0 deficit and beat the last-place Boston Red Sox, 8-3 -- but that seemed almost incidental after the game, when most of the talk was about the serious left knee injury suffered by 13-game winner Richards.

"It's a tough night," said Angels manager Mike Scioscia. "I can't tell you how bad we feel for Garrett and how hard he's worked. I think winning the game obviously, it's always important but it's secondary to what happened tonight.

"This is a tough night for us. We'll just see where Garrett is. Obviously, it's a significant injury, that's really all I know. He's going to fly back tomorrow to be re-evaluated in Los Angeles and we'll see what happens."

The win moved Los Angeles (75-50) one-and-a-half games ahead of the Oakland Athletics in the American League West as the teams prepare to play three games against each other this weekend in Oakland -- before four games at Anaheim the following weekend.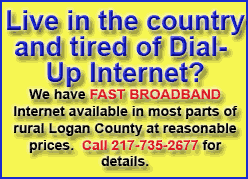 But this win, their fifth in six games on their road trip, was costly to the Angels, who have already lost left-hander Tyler Skaggs for the season with Tommy John surgery. Richards was an ace-like 13-4.

He was taken off the field on a stretcher and then to Massachusetts General Hospital before returning to Fenway -- and the initial report said he had suffered a left patellar tendon (kneecap) injury.

According to Weaver, Richards was on the trainer's table when the doctor came in and gave him some bad news.

"He came back in and I had a chance to talk to him," said Weaver. "He just wanted to know what the story was. He wasn't feeling too much pain when he was on the table when the doctor came him and told him that he might have done something to his patella tendon and there might be surgery involved. He kind of lost it. He's a competitor. He wants to be out there day in and day out."

Said teammate and close friend Mike Trout: "I saw him. It didn't look good. He was definitely in tears. I feel terrible. It's one of our main guys going down. It sucks. It's frustrating but we gotta win some ball games, that's what it comes down to. I'm going to go talk to him when I leave here and see how he's doing."

Down 3-0, the Angels, who won the first three games of the series that ends Thursday night, scored six runs in two innings off Boston starter Clay Buchholz (5-8). They went on to send the Red Sox (56-70) to their fourth straight loss and to 14 games under .500, matching their low-point of the season.

[to top of second column]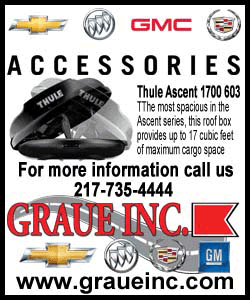 "Through the first four (innings) I thought he was sharp," Red Sox manager John Farrell said of Buchholz. "He had good late action to his stuff. In the fifth when he got ahead of a couple of hitters didn't have the same finishing pitch that he had shown the previous four."

Previously slumping Angels outfielder Josh Hamilton drove in three runs with a pair of sacrifice flies and an RBI single and added a double. Second baseman Howie Kendrick had RBI singles in the fourth and fifth innings.

Right-hander Cory Rasmus (3-1) started a parade of six relievers for Los Angeles, giving up only designated hitter David Ortiz's 30th home run of the season in the third inning.

Ortiz went 4-for-4 and is 14-for-26 on Boston's homestand. He never had a five-hit game but was pinch hit for in the ninth inning, with Farrell saying Ortiz had "general soreness."

The Angels are 9-2 in their last 11 games at Fenway Park, 15-5 overall in their last 20 against the Red Sox.

The Red Sox went 1-for-12 with runners in scoring position to drop to 2-for-39 in that category during the losing streak, during which they've stranded 41 runners and scored nine runs.

NOTES: Former Red Sox RHP Curt Schilling revealed he is battling oral cancer that he thinks resulted from smokeless tobacco. "I do believe, without a doubt, unquestionably that chewing was what gave me cancer," he said during an appearance on the WEEI/NESN Jimmy Fund Telethon. "I'm not going to sit up here from the pedestal and preach about chewing." ... INF/OF Grant Green, out with a lumbar strain, should start rehab in the coming days and could return to the Angels next week, but LHP Joe Thatcher (ankle) is "not close," manager Mike Scioscia said. ... The Red Sox activated C David Ross from the disabled list, sent C Dan Butler back to Pawtucket, recalled OF/1B Alex Hassan and optioned RHP Steven Wright. ... 3B Will Middlebrooks (hamstring) and 1B Mike Napoli (back) were out of the Red Sox lineup on Wednesday. ... Angels rookie RHP Matt Shoemaker goes for his 12th win when he faces Boston RHP Rubby De La Rosa in the series finale on Thursday night. ... Boston is said to be among the finalists in the bidding for Cuban OF Rusney Castillo.
[© 2014 Thomson Reuters. All rights reserved.]
Copyright 2014 Reuters. All rights reserved. This material may not be published, broadcast, rewritten or redistributed.