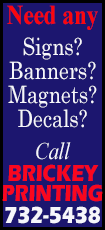 The first baseman hit a grand slam in the sixth inning, leading the Rockies to a 5-2 win over the Kansas City Royals.

The loss was just the seventh in 29 games for the Royals, whose lead over the Detroit Tigers in the American League Central was trimmed to one game.

McBride's first career grand slam and third career homer came against Danny Duffy. The Kansas City left-hander smothers left-handed hitters, holding them to a .138 average (13-for-94) before Wednesday, so Rockies manager Walt Weiss opted to rest left-handed-hitting first baseman Justin Morneau and start McBride, 29.

The grand slam with two outs in the sixth produced four unearned runs due to a throwing error by third baseman Christian Colon. It also gave Jorge De La Rosa all the support he needed.

De La Rosa (13-8) pitched a season-high eight innings and improved to 9-2 at Coors Field this season and 44-14 at home in his career.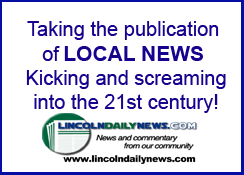 "He's been ridiculously good here," Rockies manager Walt Weiss said.

De La Rosa allowed five hits and got 14 outs on ground balls. He induced four double-play ground balls, which tied a single-game franchise record.

De La Rosa joined Jordan Lyles as the only Rockies starter to work eight innings this season. Colorado starters are 15-1 in the 19 games in which they have worked seven or more innings.

LaTroy Hawkins retired the side in order in the ninth to earn his 19th save in 20 chances.

Royals manager Ned Yost managed De La Rosa with the Milwaukee Brewers from 2004-06 at the start of the lefty's career.

"He's effectively wild with his fastball, but his changeup's a killer," Yost said. "It's a hard pitch to pick up and a hard pitch to read."

McBride, who went 1-for-3, played just 48 games last year at Triple-A Colorado Springs due to a neck injury that required fusion surgery. This season, McBride broke a bone in his right foot on April 18 and didn't begin a rehab assignment until July 4. He played in 51 games at Colorado Springs this season and hit .305 with seven homers and 35 RBIs.

"He can control the barrel of the bat and barrel up a ball," Weiss said. "He's got an uncanny ability to square it up. That sounds kind of elementary, but it's tough to do."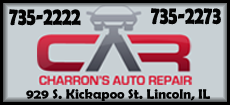 Duffy (8-11) was cruising along in the sixth, having retired eight straight batters before third baseman Nolan Arenado reached base on Colon's error with two outs. First baseman Billy Butler was unable to hold Colon's short-hop throw.

"That play needs to be made," Colon said, referring to himself. "There was two out. I just picked it up. I didn't get a four-seam grip. It was a two-seam grip, and I spiked it."

Catcher Wilin Rosario followed with a single, just the fourth hit off Duffy. Left fielder Corey Dickerson, the only left-handed-hitting position player in the Colorado lineup, walked on four pitches to load the bases and set the stage for McBride to pounce on a first-pitch fastball.

[to top of second column]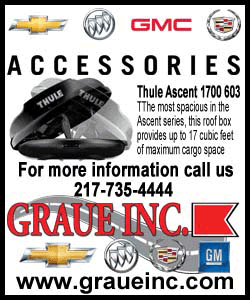 "In that situation, bases loaded, I figured he might try to come right at me with a heater right there," McBride said. "And if I got the pitch, be ready for it."

Duffy said, "I'm more upset about the Dickerson at-bat more than the McBride at-bat, because I really didn't get a chance to work McBride. He was ready for a fastball. I don't think I lost focus. I just didn't execute. I tried to go in with a fastball. It came back over the plate."

The Rockies acquired McBride as a throw-in from Cleveland in the July 30, 2011, trade that sent pitcher Ubaldo Jimenez to the Indians for pitchers Drew Pomeranz, Alex White and Joe Gardner, none of whom are still in the Rockies' organization.

De La Rosa gave up a homer to Alex Gordon in the second, Gordon's 14th of the season, and a run in the fourth when right fielder Josh Willingham doubled and scored on catcher Erik Kratz's sacrifice fly.

Arenado led off the Rockies' fourth with a triple to left-center. Rosario followed with a sacrifice fly that cut Kansas City's lead to 2-1.

De La Rosa, whose only career complete game was eight innings in a 2-1 loss at Philadelphia on May 18, 2011, finished with 103 pitches, and he lobbied Weiss to go out for the ninth.

"I asked him," De La Rosa said, smiling, "but they don't want me to."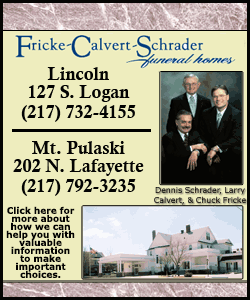 NOTES: Royals C Salvador Perez was scratched from the lineup due to right knee discomfort that he felt after the team came out for stretching. He will undergo a precautionary MRI exam Thursday. He tweaked his right patellar tendon running the bases Monday but played Tuesday. ... Rockies RF Michael Cuddyer's sore left hamstring was better, and he expects to play Friday when Colorado opens a series with the Miami Marlins following an off day. ... Rockies RHP Christian Bergman will start Sunday against Miami. He last pitched for the Rockies on June 20 when, in his third career start, he was hit by a line drive that broke his left hand. ... RHP Greg Holland, who leads the majors with 39 saves, is bidding to become the first Royals pitcher to lead the American League in saves since Jeff Montgomery had 45 in 1993.
[© 2014 Thomson Reuters. All rights reserved.]
Copyright 2014 Reuters. All rights reserved. This material may not be published, broadcast, rewritten or redistributed.