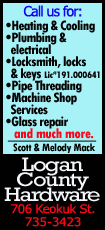 House tossed 5 1/3 shutout innings in leading the Indians to a 5-0 win over the Twins at Target Field.

Since allowing five runs to the Twins in the first inning Tuesday, Indians pitchers have kept the Twins off the scoreboard for 17 consecutive innings heading into the final game of the series Thursday afternoon.

House overcame a 10-day layoff and a rough outing his last time out to get his second win of the season. He gave up four hits and three walks while striking out five.

"It's tough going 10 days without facing live hitters," House said. "And being in the bullpen and delaying my bullpen session a little bit. But I hung with it, and Roberto (Perez) helped me out a ton. I can never stress enough how important catchers are in my game plan, being a guy that doesn't have stuff that's going to wipe everybody out."

House put two runners on in the first and second innings, but he was able to escape each time. In the first, he got a sharp ground ball hit right to second baseman Jason Kipnis, who started a 4-6-3 double play to end the inning.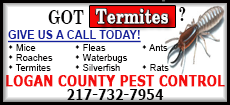 In the second, he got a strikeout and a bouncer back to the mound to kill the threat.

"I thought he was a little bit flat. He kind of got under some balls," Cleveland manager Terry Francona said. "They hit some balls hard, especially early. But he's got that ground ball in him. It was kind of a deep pitch count, but you look up and there (are) zeroes on the scoreboard. And he has a way of doing that. I didn't think it was his best stuff, but he had a layoff and a short outing and he put up zeroes."

The Indians took a 1-0 lead in the second inning on a solo homer by designated hitter Zach Walters, who hit a mammoth blast into the second deck in right-center field for his sixth homer of the year.

An RBI double by second baseman Jason Kipnis made it 2-0 in the top of the fourth inning. Two batters later, Kipnis scored on a single by third baseman Mike Aviles.

Aviles, playing third as Lonnie Chisenhall got a night off, had three hits, including a solo homer in the ninth inning. Joe Mauer's diving stop at first base in the seventh inning prevented him from having a four-hit night.

"I don't know. I blacked out. I still haven't woken up," Aviles said. "In all honesty, it's just one of those things where sometimes your swing feels good, sometimes it doesn't. I was fortunate to get a couple pitches that I was able to hit where they weren't standing and able to move the line along."

Francona said it was a good night for Aviles to play considering his history against Twins starter Ricky Nolasco. He went 2-for-3 against the right-hander, improving his career numbers against him to 7-for-11.

"I didn't even know that. I know I've hit some balls decently against him but I didn't know the numbers," Aviles said. "I don't even know what it is. I guess sometimes you just see some pitchers a little better than others. ... That's just how baseball is."

[to top of second column]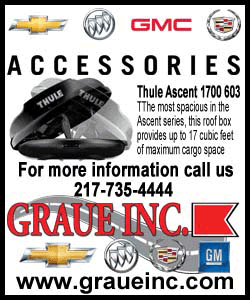 Four Cleveland relievers combined for the final 3 2/3 innings, allowing only two hits against a struggling Twins bunch that has now lost three straight and has started their 11-game, 10-day homestand 1-5.

"It's part of the game. Their guy kept us off balance enough and we really never put together too much," Twins manager Ron Gardenhire said. "We didn't have many opportunities to even score runs. We didn't do anything offensively."

About the only offensive highlight for the Twins came early when second baseman Brian Dozier singled and stole second base in the first inning. The steal was his 20th of the season and made him the Twins' first player since Torii Hunter in 2004 to steal 20 bases and hit 20 home runs. He is the sixth player (seventh time overall) in franchise history to accomplish the feat and the first player in the American League to do it this season.

"It's pretty cool," Dozier said. "I'd be lying to you if I said that was one of my goals at the beginning of the year. But I've said before, throughout the year, you have individual goals you set and those are great. But if you're not winning games, they don't really taste as good at the end of the day."

Nolasco took the loss, allowing four earned runs on eight hits and a walk over 6 2/3 innings. He struck out six and had a quality start through six before allowing a one-out single that came around to score after he was removed.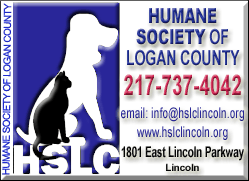 NOTES: Indians 1B/OF Nick Swisher will miss the remainder of the season after undergoing arthroscopic procedures on both knees Wednesday in California. The surgeries will require eight to 10 weeks of rehabilitation. Swisher played in 97 games this season, hitting .208 with eight homers and 42 RBIs. He is expected to be 100 percent in time for spring training. ... Officially, the Twins have not announced their starting pitcher for Game 1 of a doubleheader Saturday against the Detroit Tigers, but it's believed it will be RHP Yohan Pino. The rookie is 1-5 with a 5.37 ERA in 10 starts this season. RHP Trevor May will start the second game. ... Twins RF Oswaldo Arcia entered Wednesday with homers in three consecutive games and eight homers in his past 20 games, the third most in the majors during that span.
[© 2014 Thomson Reuters. All rights reserved.]
Copyright 2014 Reuters. All rights reserved. This material may not be published, broadcast, rewritten or redistributed.