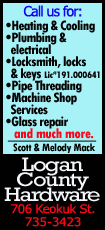 Rays 1, Tigers 0

Detroit Tigers left-hander David Price gave up only one hit in eight innings but still lost to the former Tampa Bay Rays in his return to his former home.

Price, the former Cy Young winner who spent his first seven seasons with Tampa Bay, faced the Rays for the first time since he was traded to Detroit July 31 in a three-team deal with Seattle.

He received a standing ovation before the game, but was outdueled by Tampa Bay's next ace Alex Cobb.

Cobb tossed seven shutout innings, scattering two hits, to help the Rays halt a four-game losing streak.

Rookie outfielder Brandon Guyer knocked in the only run of the game with a triple in the first. It was the only hit off Price, who struck out nine and retired 23 straight Rays to end his 100-pitch outing.

- - -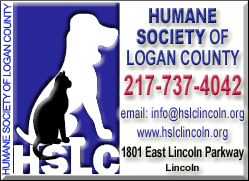 Nationals 1, Diamondbacks 0

Denard Span scored on a throwing error by Arizona third baseman Jordan Pacheco with one out in the ninth inning as the Washington Nationals beat the Diamondbacks for their 10th win a row.

The Nationals tied a franchise record for consecutive wins set in 2005. Six of the last seven victories have been won by one run and Washington has five walk-off wins in the last six games.

Washington also matched the longest winning streak in the majors this season. Kansas City has also won 10 in a row.

The National League East-leading Nationals (73-53) climbed a season-high 20 games above .500 and Arizona (53-75) fell to a season-worst 22 games below .500. The Diamondbacks have lost six in a row.

- - -

Yankees 3, Astros 0

Brandon McCarthy continued his resurgence by pitching a four-hit shutout as the New York Yankees salvaged the finale of a three-game series with a victory over the Houston Astros in a game that lasted barely two hours.

McCarthy improved to 5-2 with a 1.90 ERA in eight starts since being acquired from the Arizona Diamondbacks on July 6.

Switch-hitting third baseman Chase Headley had a two-run double and right fielder Ichiro Suzuki lifted a sacrifice fly for the Yankees, who won for the third time in 10 games and ended a four-game home losing streak.

- - -

Twins 4, Indians 1

Trevor Plouffe's two-run double in the bottom of the sixth inning was the difference as the Minnesota Twins beat the Cleveland Indians.

The victory salvaged the final game of a three-game set for Minnesota.

- - -


Cubs 2, Giants 1 (first game)

The San Francisco Giants got the chance to complete a previously halted game from two days earlier, but they lost anyway.

The Chicago Cubs, declared winners before San Francisco's protest was upheld, hung on for victory despite being no-hit in the four innings they batted during the resumption of play.

The Cubs led 2-0 when play was stopped Tuesday, and they initially were awarded a victory before Major League Baseball sided with the Giants and ordered the game to be completed.

After being shut out by Tsuyoshi Wada for five innings Tuesday, the Giants pushed across a run in their first time at-bat Thursday, but that was the only run they scored.

- - -

[to top of second column]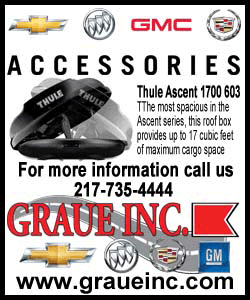 Giants 5, Cubs 3 (second game)

Buster Posey and Pablo Sandoval combined for seven hits and three RBIs, and the San Francisco Giants bounced back from a loss in a suspended game completed earlier for a win over the Chicago Cubs.

Giants starter Madison Bumgarner shook off a shaky beginning to toss seven solid innings. Bumgarner (14-9) allowed three runs on seven hits with 12 strikeouts. All of the runs came in the first inning.

- - -

Braves 8, Reds 0

Julio Teheran pitched six shutout innings and the Atlanta Braves beat the slumping Cincinnati Reds.

Atlanta (67-61) won for the sixth time in seven games to remain seven games behind the first-place Washington Nationals in the National League East standings.

Cincinnati (61-67) has lost six straight and is 10-23 since the All-Star break.

- - -

Angels 2, Red Sox 0

Rookie right-hander Matt Shoemaker flirted with a no-hitter and the Los Angeles Angels beat the Boston Red Sox.

Shoemaker, who is more important to the Angels with the loss of Garrett Richards for the season, hit the first batter of the game, and then retired 20 in a row before third baseman Will Middlebrooks doubled with two outs in the seventh.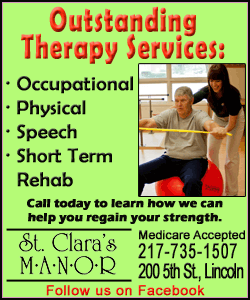 Shoemaker (12-4) allowed only the one hit in 7 2/3 innings. He threw a career-high 116 pitches, walked one and struck out nine.

The win completed the Angels' second four-game sweep at Fenway Park (the other was in 1962) and increased the team's lead in the American League West to two games over the idle Oakland Athletics.

- - -

Dodgers 2, Padres 1

Justin Turner's two-run homer in the eighth inning lifted the Los Angeles Dodgers to a win over the San Diego Padres.

Dodger starter Clayton Kershaw prevailed in a pitchers' duel with San Diego's Tyson Ross. Kershaw no-hit the Padres until Ross lined a single to left-center with two outs in the sixth. Until then, Kershaw had retired 12 in a row.

Kershaw (15-3) gave up a run on three hits with 10 strikeouts and two walks in eight innings. He joins Cincinnati's Johnny Cueto, St. Louis' Adam Wainwright and Milwaukee's Wily Peralta as the only 15-game winners in the majors this season. (Editing by Andrew Both)
[© 2014 Thomson Reuters. All rights reserved.]
Copyright 2014 Reuters. All rights reserved. This material may not be published, broadcast, rewritten or redistributed.