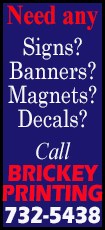 Holloman, 23, missed six games last year with a neck injury and injured his neck in Saturday's preseason game against Baltimore.

Holloman had three different medical opinions, including one in San Antonio this week.

"DeVonte got information back from the doctors he visited with regarding his neck and it doesn't look like he's going to be able to play football anymore," Garrett told reporters. "It's in relation to the injury he had last year and he had a similar injury this year."

Holloman was on the field in practice Thursday, although he was not dressed in uniform.

He appeared in nine games (two starts) for the Cowboys in 2013, recording 26 tackles and two sacks.

- - -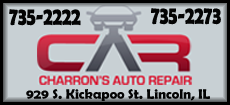 Pittsburgh Steelers running backs Le'Veon Bell and LeGarrette Blount were charged with marijuana possession on Thursday, but both were with the team in Philadelphia for a preseason game.

Bell also was charged with driving under the influence of marijuana, Ross Township Police detective Brian Kohlhepp said. Both charges are misdemeanors.

A preliminary court date has not yet been determined, Kohlhepp said.

The two players were taken into custody Wednesday after a police officer found approximately 20 grams of marijuana in their car.

Bell and Blount, the team's starter and primary backup at running back, were pulled over at about 1:30 p.m. ET Wednesday when the motorcycle officer smelled marijuana. Both admitted that the pot belonged to them.

- - -

New Orleans Saints quarterback Drew Brees is on target in his recovery from a strained oblique to play Saturday in an exhibition game against the Indianapolis Colts.

It likely will be Brees' first and only game action during the preseason. He's expected to play about a half.

"It is important," Brees said. "I want to play well, I want to get out there and feel comfortable. I feel like this week has been great just to get back out and feel like I'm throwing the ball like I should. And now it's just time to take it to the game field and go through this final dress rehearsal before the season."

The Saints waived running back Timothy Flanders, wide receiver Tobais Palmer, tight end Je'Ron Hamm and linebacker Chidera Uzo-Diribe.

- - -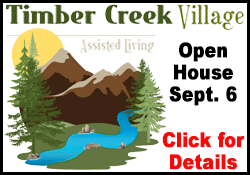 The Tampa Bay Buccaneers acquired guard Rishaw Johnson from the Kansas City Chiefs in exchange for safety Kelcie McCray.

The Bucs continue to search for depth in the middle of their offensive line.

Johnson (6-foot-3, 313 pounds) originally entered the league as a free agent with the Seattle Seahawks in 2012.

The Bucs also signed guard R.J. Mattes and waived defensive end James Ruffin.

- - -

Head coach Jim Harbaugh stopped practice Wednesday night at Levi's Stadium because of an unplayable field.

By Thursday, workers were ripping out portions of the sod and replacing it with new turf. The 49ers said the field will be ready for Sunday's preseason game against the San Diego Chargers.

[to top of second column]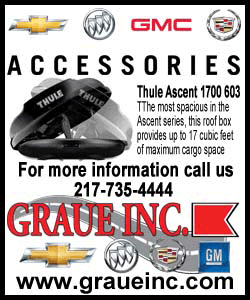 Visible divots and chunks of sod, remnants of last Sunday's stadium-opening game in the Santa Clara, Calif., stadium against the Denver Broncos caused several players to slip, trip and hit the deck. Harbaugh stopped practice, and the 49ers sent home fans who had come to the brand new stadium to see the team's final practice at the $1.3 billion facility.

- - -

An angry Buffalo Bills coach Doug Marrone sent a message to his players following a series of fights and shoving matches during practice.

Wednesday's practice ended with an intense fight and Marrone became fed up when more fighting broke out between players in Thursday's morning practice.

Marrone lined players up on one sideline and ripped into them for fighting. Defensive end Jerry Hughes talked back to Marrone, leading to more shouting from Marrone in Hughes' direction.

Marrone said his stance on fighting is that it is disrespectful.

"It's not part of the game," he said. "We're responsible for the integrity of the game. There is no use for fighting in the game of football. Period. End of discussion. Move on."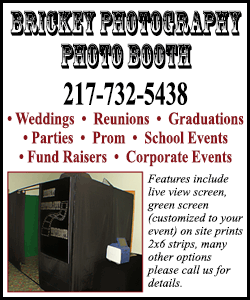 - - -

The Cincinnati Bengals reached agreement Wednesday with Pro Bowl linebacker Vontaze Burfict on a four-year, $20.05 million contract extension.

The deal has a $19 million base salary and additional incentives for Pro Bowl appearances, NFL.com reported.

Burfict's 2014 compensation will be $7.6 million, and he's the second young core player - quarterback Andy Dalton signed a long-term deal - to be locked up by the Bengals. Wide receiver A.J. Green is expected to be up next.

- - -

The New England Patriots released defensive lineman Marcus Forston and tight end D.J. Williams.

Forston, 24, played in three games last season for New England and had three tackles. He spent most of the 2012 and 2013 seasons on the Patriots' practice squad.

Williams, 25, appeared in two regular-season games with the Patriots last. (Editing by Gene Cherry)
[© 2014 Thomson Reuters. All rights reserved.]
Copyright 2014 Reuters. All rights reserved. This material may not be published, broadcast, rewritten or redistributed.