Illinois 4-H Foundation inducts 2014 Hall of Fame class

Send a link to a friend Share
[August 23, 2014] LINCOLN - The Illinois 4-H Foundation annually recognizes one 4-H volunteer per county for exemplary service to the Illinois 4-H program as a Hall of Fame winner. This year celebrated the 10-year anniversary of the award, said Angie Barnard, director of the Illinois 4-H Foundation. More than 1,000 supporters watched the induction of 66 new members into the Illinois 4-H Hall of Fame on Saturday, Aug. 9 on the Director of Agriculture's Lawn on the Illinois State Fairgrounds.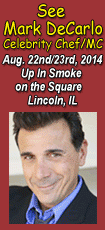 "These long-time volunteers fully embody what 4-H strives to instill in youth," Barnard continued. "They are caring, dedicated, generous leaders. The Illinois 4-H Foundation is extremely proud to be able to provide this honor to each and every one of them, and we thank them for their service to this wonderful organization. As a result of these volunteers' years of service and leadership to Illinois 4-H," Barnard said, "the program they love will continue to create brilliant futures for the young people whose lives it touches."
Included in the Illinois 4-H Hall of Fame Class of 2014 is Lori Ward, from Logan County. Lori is leader of the 4 Corner Clovers 4-H Club. Patty Huffer, Extension Program Coordinator for Youth Development in Logan County, stated in Lori's nomination, "Lori is an energetic leader in Logan County who looks for fun new ideas for her club members. One example of an idea she implemented was the 4-H club providing a meal for judges and volunteers on general projects show day. Her club regularly participates in community service and recently made backpacks for a local third grade class to provide nourishing snacks to youth on the weekend when not receiving food service through their school. Lori has contributed countless hours of support to our Logan County 4-H program."

The Illinois 4-H Foundation established the statewide Hall of Fame in 2004 and nominations for the Illinois 4-H Hall of Fame are made by University of Illinois Extension staff. Each inductee received a commemorative Hall of Fame medallion.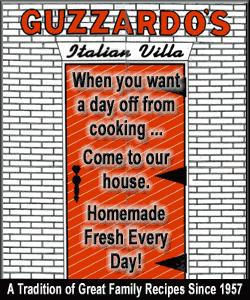 The Illinois 4-H Foundation raises private funds that are invested in Illinois 4-H programs that provide meaningful, positive development experiences for Illinois youth to develop leadership, citizenship, and life skills. To learn more, visit: www.4hfoundation.illinois.edu.
[Text received; PATTY HUFFER, LOGAN COUNTY EXTENSION/LOGAN COUNTY 4-H]
About 4-H: Illinois 4-H strives to help youth learn skills for living. University of Illinois Extension provides 4-H programs in every county in Illinois. Illinois 4-H aims to impact the lives of 200,000 youth each year through sustained learning clubs and groups and short-term programming.