Chalk art dressed downtown Lincoln walkways for festival
Send a link to a friend Share
[August 25, 2014] Downtown Lincoln sidewalks were once again dressed up for guests and the community to enjoy over the weekend. Local schools, groups, families and local artists utilized their gifts creating numerous balloon themed chalk art.
Near the entry to the Arcade on Pulaski Street, artist Kristi Wells uniquely blended imagery of an artist paintbrush painting Van Gogh's celestial Starry Night with hot air balloon. Wells teaches a segment of Inter-discipline Studies at Lincoln Christian University.

4-H members stamped their four-leafed clover near the new coffeehouse, By the Bean.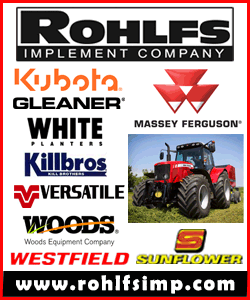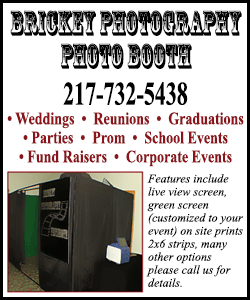 And just down that walkway a shark appeared. As scary Mr. Shark took shape, it was a bit of a mystery how he would play into a central Illinois festival. But soon it made sense. Sharks are hungry and thirsty too you know. A surfboard covered with sparkling, thirst quenching glasses of wine and brew to go along with piles of delicious BBQ appeared, and he was lurching for it.
Word of this great event apparently spreads far and wide, even reaching the ocean.

Sadly, many of the chalk creations were washed away on Friday morning by a heavy rain.

[By JAN YOUNGQUIST]