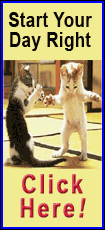 The flight was with long-time experienced local pilot Jim Ireland in his balloon basket under the 'Sun Glow' canopy.

The wind and nearby storm systems threatened to cancel the flights, but after watching weather patterns, the balloon meister in charge declared it safe to fly.

Though Snyder was initially both nervous and excited about the experience, she said, "It was an amazing experience just floating away and watching the world go by."

Once the balloon envelope and all the gear has been laid out, pilots are cued to begin inflation. The balloon launch field becomes noisy as mobile generators are started up to power giant fans. Watching the crew prepare the balloon for takeoff is like watching someone blow up a large balloon with inflator fans, which adds new meaning to the concept of being full of hot air. Once the balloon was inflated, they attached it to the baskets with carabiners, latches that connect the lines between basket and the envelope.

Propane flame is started, heating the air and the balloon stands up. The envelope is guided by an anchor person holding tightly to the rope attached to the envelope top. Crew hold the basket down until the pilot is cleared for take-off.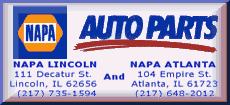 Once everything was secured and the balloons were cleared to fly, Jim Ireland, crew member Haydn Zimmer, and passenger Bobbie Snyder lifted off. The plan was to go towards Lawndale, floating anywhere from two to 12 miles, and flying until they could find a nice spot to land.

The crew in the chase vehicle followed their route, watching the wind patterns to know what direction the balloon would go. As the balloon floated around 1500 feet in the air over the cornfields towards East Lincoln, the ride in Sun Glow went smoothly, landing around 5 miles away at the edge of a nearby cornfield.

Jim Ireland and his wife Nancy have lived in Lincoln for many years and been involved with the balloon festival since its beginning.

Jim started flying balloons in 1989, having been introduced to ballooning by a friend. In addition to the Lincoln Balloon Festival, he has been involved in several other balloon events throughout the Midwest and has even been the Albuquerque, New Mexico Balloon festival, which has around 800 balloons.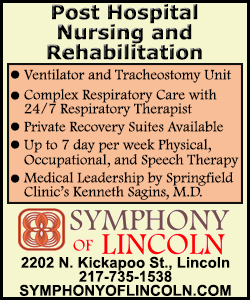 Jim says every time is an adventure. His longest flight ever, took place in the winter when he went 234 miles from Macomb, Illinois to Bloomington, Indiana.

Jim says one of the things he enjoys most about ballooning is taking new people up and seeing the excitement on their face. Since they never know where they are going to land, he says it is important to make friends with landowners, who generously let him land on their property. Among the special memories he has from piloting balloons are -- seeing a wedding and an engagement take place in a balloon; -- taking up a 90 year old woman who sat on a stool during the whole ride; -- and taking a boy with severe handicaps on a tethered ride.

Ireland said training to be a pilot included 10 hours flying with a licensed pilot, a written test, and knowledge of weather patterns, air regulations, and safety and health aspects.

The crew includes Dave and Jayne Zimmer, and Rick and Haydn Zimmer, all of whom have crewed with him for many years. Jayne said she likes watching people go up and seeing a mixture of both terror and excitement on their faces.

Once the crew arrived at the landing site to assist with the landing, they helped the passengers disembark.

Bobbie was all smiles as she left the big basket and her joy in taking the ride was obvious.

As the crew wrapped up the balloon envelope, sweat was dripping from their brows due to both the heat and their exertion. Watching them put the balloon into bag was like watching someone pack up a huge sleeping bag. Amazingly, it only took about 25 minutes for the crew to deflate, pack, and load up the equipment. The hard work and dedication of the flight crew makes it all go very quickly.

Bobbie said that although she was very nervous about the flight beforehand, she was very glad that she had the opportunity to experience her first balloon ride.

[Angela Reiners
[By ANGELA REINERS]