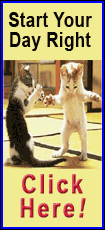 Now in its fourth year, the downtown Lincoln square is filled with trucks and campers over the weekend. Competitors sit by the side of their cookers tending the sweet smoking meats and visit. The aroma that fills the square sets mouths to watering.

Several commercial barbequers are also brought in during the event to sell their wares and satisfy grumbling stomachs.


A couple of months ago, one of the original and continuing committee members, Kevin Bateman, announced that there had been a tremendous response already from contestants that wanted to come to Lincoln this year. He said that there was no question that the event was outgrowing the current downtown space due to its popularity. With a limit of 54 spaces, and 50 of those filled this year, the event has been deemed successful.

This year, the Lincoln BBQ Committee, Logan County Tourism Bureau, and the city of Lincoln brought in food comedian Mark DeCarlo to further enhance the event.

The popular TV and radio personality, food and travel author, and celebrated chef Mark DeCarlo spiced it all up with his good humor.

DeCarlo hosted all things barbecue over the weekend. He did radio interviews, served as Master of Ceremonies during the BBQ contestant dinner, made contest award presentations, and he hosted a live radio show and a food demonstration/contest.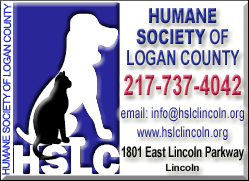 During the food demonstration on Saturday afternoon, three women prepared their version of guacamole. Those sitting in the front row of the demonstration, held under the gigantic new Art of Wine and Brew tent, served as judges.

Chelsie Campbell's guacamole was chosen as the winner. Campbell a Lincolnite, married and mother of two children, teaches Junior High in Bloomington. She won a trip.

KCBS BBQ contestants arrived on Friday in order to get signed in and set up for the contest that begins early on Saturday morning.

Starting the third year, contestants were offered an additional, contest that has become quite the signature event. The Anything Goes gives the professional contestants something creative to do during a lag time, and though it is a non-sanctioned competition, it is another opportunity to win some money.

The Anything Goes contest requires four skewers of meat arranged creatively with the use of a watermelon rind in the display. Local emergency responders get to be the judges. The presentations have been an absolute eye treat, stunning in color and creative design sensations, and for some odd reason, the arrangements commonly have a tropical feel that feels natural in central Illinois. Maybe it is the warm and humid time of year that carries this off.

There were 11 entries and 20 judges to enjoy the amazing looking and tasty treats this year. The presentations were judged on appearance, taste and sauce, and offered a total purse of $750 to the top five entries, $300 going to first place.

Anything Goes winners:
1st Place – Bear Down Smokin' Barbeque
2nd Place – Special Ed's BBQ
3rd Place - Nut Hatch Hill BBQ Company
4th Place – Silver Bullet Smokers
5th Place - Rib Tip Tuesdays


On Saturday two contests were offered that drew a total of 76 contestants. A 'Backyard Barbeque' contest encouraged amateurs into competition, with the main event of Up in Smoke on the Square reserved for professionals.
The combined contests offered a total purse of $15,000 in prize money, the 2nd highest payout in the state of Illinois. This year's Grand Champion, 'Monster Que' was awarded $3,000 and 'It's 5 O'Clock Somewhere' took Reserve Grand Champion for $1,500.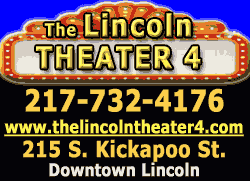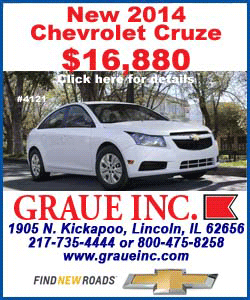 Individual category payouts awarded $500 to top competitor, and awards were given to the top 10 teams in each category of Beef Brisket, Pork Shoulder, Chicken, and Ribs.

Backyard Barbeque

The Backyard Barbeque contest drew those people who are amateurs, but they love to BBQ and have family and friends that always say, and they mean it, "This is the best BBQ I've ever tasted. You ought to enter a contest. You'd win with this great stuff, really!"

There were 26 entries in the Backyard Barbeque, most were teams that live nearby.

The Backyard Barbeque was open for chicken and for ribs. Awards were given in three categories: Chicken, ribs and combined score overall winner.
The top five winners in the Backyard Barbeque contests:

Backyard Barbeque Overall
1st place - Channability BBQ
2nd place – Backdraft BBQ Crew
3rd place – Double D's Rack Shack
4th place – Tbone's BBQ Emporium
5th place - Get Sauced BBQ

Backyard Barbeque Chicken
1st place - Double D's Rack Shack
2nd place – Channability BBQ
3rd place – Tbone's BBQ Emporium
4th place – Backdraft BBQ Crew
5th place – 9-11 Q

Backyard Barbeque Ribs
1st place - Channability BBQ
2nd place – Burnt Knuckles BBQ
3rd place – Blue Bear's BBQ
4th place – Get Sauced BBQ
5th place – Doc's Rib Shack

The Up in Smoke professional level competition included entries of chicken, pork ribs, pork, and brisket, as well as an overall winner based on accumulated points in all categories.

Up in Smoke professional overall
1st place - Monster-Que
2nd place - It's 5 O'Clock Somewhere
3rd place – Iowa's Smokey D's BBQ
4th place – A Boy & His BBQ
5th place - Smokin' FryPit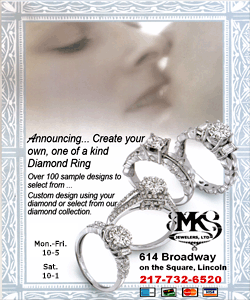 Up in Smoke professional chicken
1st place - Cluck, Oink & Moo BBQ
2nd place – Monster-Que
3rd place – Historic BBQ
4th place – Big JT's Smokin' BBQ
5th place – Midnight Smokers

Up in Smoke professional pork ribs
1st place - A Boy & His BBQ
2nd place – Jugs BBQ
3rd place – Cap Q
4th place – Cluck, Oink & Moo BBQ
5th place – It's 5 O'Clock Somewhere

Up in Smoke professional pork
1st place - Smokin' FryPit
2nd place – A Boy and His BBQ
3rd place – Bone-Head Competition BBQ Team
4th place – Double Nickle 7
5th place – All in Que

Up in Smoke professional brisket
1st place - Monster-Que
2nd place – Iowa's Smokey D's BBQ
3rd place – Silver Bullet Smokers
4th place – Gilly's BBQ
5th place – St. Louis Black Iron BBQ

Barbeque has won a place in American's hearts and in the heart of America, Lincoln, Illinois. The community has embraced the KCBS experience and Up in Smoke on the Square is expected to be even bigger next year.

[By JAN YOUNGQUIST]