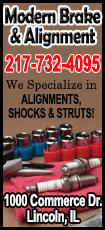 The bonds were sold via a complex transatlantic scheme involving companies in Panama and Europe, the people said. Much of the debt ended up with Banco Espirito Santo and its customers, they added, accelerating the financial woes that led to the lender's state bailout earlier this month.

The 11th-hour borrowing gambit uncovered by Reuters is being examined by Portuguese financial regulators who are trying to determine whether it was legally permissible, according to people close to the examination.

It shines new light on the lengths to which Portugal's biggest corporate dynasty went to save their empire from collapse, mixing family affairs with those of the country's then largest listed bank, in which until recently they were the single-largest shareholder.

The collapse of the 145-year-old Espirito Santo group has caused turmoil in international markets and rocked Portugal's political and business world.

Regulators and prosecutors are examining possible fraudulent behavior behind the fall. As part of their investigation, regulators are looking into how the bonds issued in the first six months of the year were packaged, marketed and sold to clients, according to the people familiar with the examination.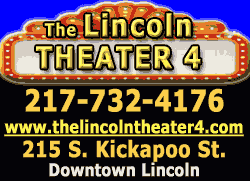 Espirito Santo International (ESI), the family's umbrella company, is under court protection and could not be reached for comment. Espirito Santo Financial Group (ESFG) <ESF.LS>, another family company now under court protection, also could not be reached for comment. Novo Banco, the new bank that has been created after Banco Espirito Santo's bailout, declined to comment on the bonds. The bank pointed to previous statements in which it said all retail clients who bought very short-term debt from Espirito Santo companies would be repaid.

The Espirito Santo family's woes became public in May, when it was disclosed that ESI, which is based in Luxembourg, had serious financial difficulties and accounting irregularities in its accounts. ESI in turn owned a stake in ESFG, another Luxembourg-based company that owned a large stake in Banco Espirito Santo.

Portuguese regulators had been aware of the problems at the start of the year and said later in public statements that they required the family to pay back bank clients who had bought bonds in the troubled family companies. Some 1.7 billion euros of short-term debt had been sold to BES retail clients by the end of 2013, according to public BES statements.

NEW BONDS

Under pressure to reimburse the bank's clients, Espirito Santo group companies created new debt for a total redemption value of 5 billion euros, according to the people familiar with the transactions.
Buyers of the bonds would have to wait for up to 40 years to get paid back, but a lofty interest rate of 7 percent compensated them for the delay, the people said. The bonds were also issued at a "huge discount", they added.

The bonds were first sold to ESFG unit ES Bank Panama (ESBP), which then transferred the bonds to another family-linked company, these people said. ESBP's operations in Panama City are currently closed, and no one at the bank could be reached for comment. A spokesman for Panama's banking regulator, the Superintendencia de Bancos de Panama (SBP), said it was still analyzing the debt issue and could not comment further for now.

The bonds were then repackaged into debt with redemption dates far shorter than the original 40 years that was then sold to clients of BES, the people said. To transform the long-term debt into shorter-term debt, the family empire used so-called special purpose entities. These entities are specially created firms often used to hold and re-engineer debt for companies, allowing them to keep it off their balance sheets.
In its first half accounts BES said it had taken heavy one-off losses, including a 1.1 billion euro charge due to four previously unknown special purpose entities that had issued bonds to BES clients. At the time, the Bank of Portugal said the entities had not been properly accounted for in the bank's accounts, violating Portuguese financial regulations.

The losses from the entities were a major factor in its total 3.6 billion euro half-year loss, which led Portuguese authorities on Aug. 3 to announce a rescue package for BES, under which it has been split into a good and bad bank.

The Espirito Santo family has applied for creditor protection for most of their other companies, whose assets included hotels and insurance companies.

($1 = 0.7580 euro)

(Editing by Alessandra Galloni and Will Waterman)
[© 2014 Thomson Reuters. All rights reserved.]
Copyright 2014 Reuters. All rights reserved. This material may not be published, broadcast, rewritten or redistributed.