Philippines to repatriate workers from Ebola-hit West Africa
Send a link to a friend Share
[August 25, 2014] MANILA (Reuters) - The Philippines is pulling out almost 3,500 workers from three West African states due to the Ebola outbreak, the foreign ministry said on Sunday, a day after Filipino troops in Liberia were ordered to go home.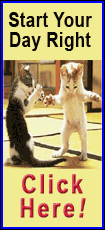 "We are preparing for the implementation of mandatory repatriation of Filipinos in Guinea, Liberia and Sierra Leone in view of the threat posed by Ebola," Charles Jose, a foreign ministry spokesman, said in a text message to reporters.

There are 1,979 workers in Sierra Leone, 880 in Guinea and 632 in Liberia, including 148 soldiers deployed with a U.N. peacekeeping force, the ministry said.

On Saturday, the defense ministry announced it was recalling all soldiers deployed in Liberia.

The World Health Organization (WHO) estimates that the current Ebola epidemic - the world's worst ever with 1,427 documented deaths - will likely take six to nine months to halt.

Jose did not say how the government would repatriate the workers. Earlier this month, the Philippines sent a boat to evacuate 800 workers from Libya, a country experiencing civil conflict, and chartered two planes to fly them home from Malta.

There are an estimated 10 million Filipino workers across the world, sending home around $20 billion every year in remittances.
(Reporting by Manuel Mogato; Editing by Robin Pomeroy)
[© 2014 Thomson Reuters. All rights reserved.]
Copyright 2014 Reuters. All rights reserved. This material may not be published, broadcast, rewritten or redistributed.