A friend had asked the 40-year-old screen printer to make the trip from his home in Charlotte, North Carolina, and produce a T-shirt to help support the family of Michael Brown, the 18-year-old who was shot dead by Officer Darren Wilson.

Standing on the side of the road where protests have been held every night for two weeks, Jones sells T-shirts bearing the silhouette of a man with his hands up and the words, "Please Don't Shoot - R.I.P. Michael Brown." Sixty percent of the $10 he charges goes to the Brown family, the rest covers costs.

Jones is just one of hundreds of people from all over the country who have been drawn to the scene of Brown's shooting, most of them to show support for the teen's family and Ferguson at large. While each seems to have personal reasons for coming, nearly all of them say they felt compelled to be there.

"This community has been hurt bad by Michael Brown's death," Jones said. His parents need help to get through this, so I'm here to do my part."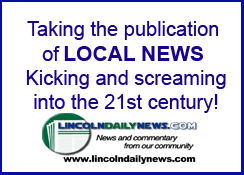 So far, the ebullient North Carolinan says he raised up to $2,000 for the Brown family.

Brown's death has sparked days of protests and marches in the mostly black city just west of St. Louis. The demonstrations have sometimes turned violent, as the shooting inflamed long-simmering racial tensions and prompted international condemnation of the clashes between police and protesters.

While the majority of Brown's supporters are African-American, there are plenty of whites and Latinos who have marched in support of Brown. That contrasts with the all-white crowds that have rallied in support of Wilson.

Like Jones, many of the protesters have come with a clear purpose.

Dina Bargas, who declined to give her age, arrived on Saturday from Albuquerque, New Mexico, with a friend "to show solidarity with the people of Ferguson."

Albuquerque was the scene of protests in late March over the killing of a homeless man by police officers. Bargas said members of her community had donated money for the trip here.

"Nothing will change until cops are indicted for crimes like this," she said.

Olivia Wallace, 21, drove more than six hours from Columbus, Ohio, to march, although she said she had to be back in college on Monday.

[to top of second column]
"I wish I could stay longer because I want to see justice done," she said.

Others say they have come to provide spiritual support.

Steve Carr, a 56-year-old from the St Louis area, was at the scene of protests on a muggy Saturday evening with a large wooden cross on his shoulder. As he hauled the cross up and down the street, he occasionally paused to let residents have their picture taken with it.

"I've been hearing a lot of people say they want peace and justice," he said, sweat pouring off his brow. "What they really want is peace and grace."

"The way to grace is through God, so I'm asking people whether they want to accept or reject Jesus."

Some, like hospital worker Steve Coyne, 52, who drove six hours from Elkhart, Indiana, on Saturday night, come without a clear sense of motivation.

But since arriving, Coyne has been recording conversations about Brown's death with residents on his iPad.

"I just had to come. I don't know why exactly, but I felt it so I came," he said on Sunday. "If I come here, then I can go and discuss it with people back home."


(Editing by Frank McGurty and Leslie Adler)
[© 2014 Thomson Reuters. All rights reserved.]
Copyright 2014 Reuters. All rights reserved. This material may not be published, broadcast, rewritten or redistributed.