An MRI disclosed he tore the ACL in Saturday night's preseason game against the Cleveland Browns.

"(This is) devastating for Sam," Fisher said. "Anyone that's gone through that procedure and the rehab understands and to have it happen again within the calendar year is very, very difficult.

"We're thinking of Sam. I met with him this morning. He's left the building to spend time with his parents. I really can't give you any timetable as to when he's going to have this procedure done."

Initially, no damage was detected to the same knee that underwent surgery for a torn ACL suffered last season against Carolina on Oct. 20, 2013.

Bradford was hurt with 8:19 left in the opening quarter when Browns defensive lineman Armonty Bryant contacted the quarterback after he released a pass.

After Bradford fell to the turf Saturday, Rams medical personnel and trainers hurried onto the field and then helped him to the locker room. Fisher also came on the field to check on Bradford's condition before Bradford limped off favoring the knee.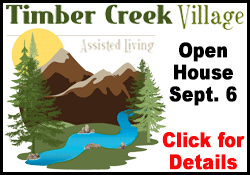 Bradford, the No. 1 overall pick in the 2010 NFL Draft, completed 4 of 9 passes for 77 yards. Veteran Shaun Hill replaced Bradford, going 2 of 6 for 45 yards.

"This team is going to rally around Shaun, and this team is going to go play," Fisher said. "We have all the confidence in the world in Shaun."

---The Denver Broncos will be without one of the NFL's top kickers for the first four games of the regular season.

The Denver Post reported that Matt Prater was informed by the NFL that he must serve a four-game suspension for violating the league's substance abuse policy.

The league will announce the alcohol-related suspension on Monday, according to the Post. Harvey Steinberg, Prater's attorney, reached an agreement with the league and, therefore, an appeal is not expected.

After Prater was charged with driving under the influence in August 2011, he has been part of the NFL's alcohol program.

---Browns first-year head coach Mike Pettine says the team feels a "very real sense of urgency" to get the offense straightened out with the season opener less than two weeks away.

The Browns' first-team offense has yet to score a touchdown against a first-team defense in the preseason. Pettine is so determined to get it right before opening the season against the Pittsburgh Steelers on Sept. 7 that he plans on playing his starters against the Chicago Bears on Thursday in the final preseason game. Originally he thought about resting his starters.

Brian Hoyer struggled for the third straight preseason game, but Pettine is sticking with his plan to start Hoyer against the Steelers. With Hoyer at quarterback, the Browns were 0-for-9 on third down in the three preseason games until he broke the ice with an 8-yard pass to Andrew Hawkins on third-and-seven in the second quarter against the Rams.

---The Buffalo Bills released nose tackle Alan Branch.

Branch, 29, did not play in Saturday's 27-14 preseason loss to the Tampa Bay Buccaneers because he was arrested for drunken driving in western New York.


According to state police, officers saw Branch vomiting out of the driver's side door of his vehicle. He was arrested about 2 a.m. Saturday in Cheektowaga.

Police said Branch failed a field sobriety test and had a blood-alcohol content of .14, nearly twice the legal limit of .08. He was charged with driving while intoxicated and released. He is scheduled to appear in court next Friday.

---The Atlanta Falcons made a number of roster moves, the most significant being the placing of right tackle Mike Johnson on season-ending injured reserve.

Johnson suffered a foot injury in the first quarter of a preseason game against the Tennessee Titans on Saturday while blocking as the tight end in the short-yardage formation.

Linebacker Marquis Spruill, a fifth-round pick in this year's draft, was also placed on injured reserve, and wide receiver Drew Davis and safety Zeke Motta were placed on the Physically Unable to Perform list.

In other roster moves, the Falcons waived defensive end Theo Agnew, linebacker Brendan Daley, linebacker Darin Drakeford, safety Devonta Glover-Wright, wide receiver Julian Jones, quarterback Jeff Mathews, linebacker Walker May, running back Jerome Smith, wide receiver Tramaine Thompson and tight end Brian Wozniak and safety Tyrell Johnson.

---The Washington Redskins released linebacker Rob Jackson and waived eight players: fullback Stephen Campbell, wide receivers Cody Hoffman and Rashad Lawrence, linebackers Jeremy Kimbrough and Adrian Robinson, safety Ross Maddison and defensive ends Jake McDonough and Jeremy Towns.

[to top of second column]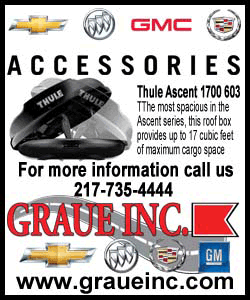 ---The Tampa Bay Buccaneers cut 12 players from their roster, including long snapper Jeremy Cain.

The team also waived defensive tackle Euclid Cummings, offensive lineman Jace Daniels, wide receiver Skye Dawson, offensive lineman Jason Foster, defensive end Ryne Giddins, guard R.J. Mattes, wide receiver Eric Page, wide receiver Tommy Streeter, defensive end Chaz Sutton, quarterback Alex Tanney and fullback Ian Thompson.
---Jacksonville Jaguars wide receiver Ace Sanders is back with the team after taking a leave of absence last month.

Sanders, who was suspended the first four games of this season for violating the NFL's substance abuse policy, left the team in July to get help.

The Florida Times-Union reported that Sanders reported to the team Sunday morning with the rest of the Jaguars. He is eligible to play in Thursday's preseason finale against the Atlanta Falcons, but cannot play again until the Jaguars' fifth game of the season.

---The Chicago Bears cut nine players, including former Pro Bowl safety Adrian Wilson.

Running back Michael Ford was also cut after spending time third on the depth chart behind starter Matt Forte and Shaun Draughn. Other cuts include wide receiver Greg Herd, wide receiver Kofi Hughes, tackle Joe Long, cornerback Derricus Purdy, cornerback Peyton Thompson, defensive tackle Nate Collins and guard/center Dylan Gandy.

---The New York Jets reduced their roster to 75 by releasing six players: tight end Colin Anderson, wide receiver Mike Campbell, cornerback Ras-I Dowling, wide receiver Jacoby Ford, defensive end Anthony Grady and fullback Chad Young.

---The Carolina Panthers cut 10 players, including wide receivers Tiquan Underwood and Marvin McNutt.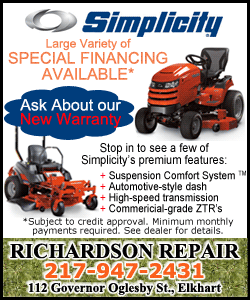 Other cuts by Carolina included wide receiver Toney Clemons, punter Jordan Gay, defensive tackle Linden Gaydosh, defensive end Alex Hall, tackle Oscar Johnson, linebacker Anthony Morales, wide receiver Kealoha Pilares and defensive end Craig Roh.

---The Green Bay Packers released seven players: safety Charles Clay, cornerback Antonio Dennard, wide receiver Chris Harper, linebacker Korey Jones, fullback Ina Liaina, quarterback Chase Rettig and wide receiver Gerrard Sheppard.

---The Detroit Lions made six cuts on Sunday to trim their roster to 82 players.

The Lions released running back Steven Miller, wide receiver Conner Vernon, offensive tackle A.J. Dalton, offensive guard Alex Bullard, defensive end Kris Redding and defensive tackle Gregory Hickman.

---The Oakland Raiders released seven players to get down to 83 players on the team's active roster.

The Raiders cut tight end Kyle Auffray, tackle Emmett Cleary, linebacker Justin Cole, wide receiver Mike Davis, defensive tackle Torell Troup, wide receiver Rahsaan Vaughn and cornerback Jansen Watson.

---After several months of discussions, Hall of Famer Dan Marino accepted a front-office job with the Miami Dolphins.

Marino, the former Dolphins quarterback, will serve as a special adviser to team owner Stephen Ross and CEO Tom Garfinkel.

---Cincinnati Bengals owner Mike Brown was treated for a minor medical issue in Phoenix and did not attend Sunday night's game against the Arizona Cardinals.

The 79-year-old Brown has been the team's owner since his father, NFL legend Paul Brown, passed away on Aug. 5, 1991. Mike Brown also serves as the team's president and general manager.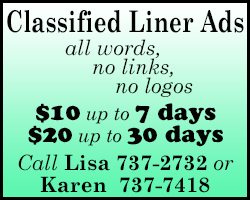 Last month, Brown announced he was ceding more day-to-day control to head coach Marvin Lewis and his daughter, executive vice president Katie Blackburn.

-----------------------------------------------
[© 2014 Thomson Reuters. All rights reserved.]
Copyright 2014 Reuters. All rights reserved. This material may not be published, broadcast, rewritten or redistributed.