Longoria knocked in both runs, including the game-winner, and made a key catch on a foul ball at the barrier in the bottom of the 10th as the Rays held on to defeat the Toronto Blue Jays 2-1.

"We've seen those get away from us before," Longoria said.

Longoria, whose ground ball in the first scored a run when the Blue Jays couldn't turn a double play, grounded a single to left through a drawn in infield with runners at second and third to score what proved to be the winning run.

Blue Jays right-handed reliever Sergio Santos (0-3), who was brought up from Triple-A Buffalo before the game, walked right fielder Ben Zobrist to start the 10th.

Second baseman Logan Forsythe blooped a routine fly to right field that Nolan Remold played into a two-base error.

Reimold, who entered the game in the sixth after right field Jose Bautista was ejected after arguing a called third strike, admitted he was watching Zobrist who was running on the play.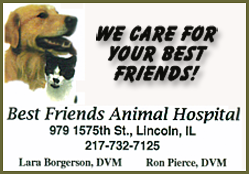 "I saw him take off," Reimold said. "I was thinking about throwing him out before I caught the ball. It's my fault. He's right in front of me I saw him out of the corner of my. It's one of those things I wanted to catch the ball and throw him out before I made the play."

After the error, originally scored a double, Longoria came to the plate.

"With two strikes there I was just trying to protect," Longoria said. "He threw a pretty good fastball, maybe a middle-in and with the infield in, I just kind of beat it into the turf and it was directly between those two guys. I know playing third right there, it's tough, especially when they probably had the infield pulled over a little to the left. "

Longoria took second on the throw as Forsythe was thrown out at home by left fielder Melky Cabrera. Rays manager Joe Maddon had the play reviewed because he felt catcher Dioner Navarro blocked the plate but the out call stood.

"I thought Navarro made great play," Maddon said. "Not a good play, a great play. (But) under the rules we have been told, we should have been awarded the play I thought."

Right-hander Brad Boxberger had a nervous second save of the season. Third baseman Juan Francisco started the home 10th with an infield single and took second on an error charged to first baseman James Loney on the throw from Forsythe. Second baseman Munenori Kawasaki bunted for a single when Boxberger could not throw him out after fielding the trickily spinning ball. Pinch-runner Steve Tolleson took third.

Shortstop Jose Reyes fouled out to Longoria at the barrier behind third base, Cabrera popped out to second and Reimold struck out to end the game.

"Just lucky I had enough room," Longoria said. "In that situation right that was the best thing we could have asked for other than a ground ball that stayed in the infield. Box made a great pitch, two great pitches in a row to get those two guys."

[to top of second column]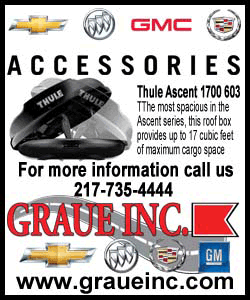 Left-hander Jake McGee (4-1) pitched two innings for the win. The victory gave the Rays (64-66) the rubber match in the three-game series after the Blue Jays (66-64) won in 10 innings on Saturday.

Blue Jays right-hander Drew Hutchison allowed six hits, two walks and one run and had a wild pitch while striking out seven in six innings.

Rays right-hander Chris Archer allowed one run and six hits while striking out six over seven innings.

Bautista was ejected by home plate umpire Bill Welke in the sixth inning after he argued a called third strike.

"I feel like what I know I said was nowhere near warranting of getting an ejection," Bautista said.

"I know he was said he didn't curse or anything like that," Blue Jays manager John Gibbons said. "Bottom line, we need him in the game. Say your piece, get the hell out of there."

The next hitter, Navarro, singled and took third on a line single to deep right by center fielder Colby Rasmus. Francisco tied the game with a sacrifice fly to the wall in right.

The Rays scored in the first when the Blue Jays failed to turn a double play on Longoria's grounder to shortstop. Left fielder Matt Joyce, who walked, was forced at second but Longoria was safe at first. Zobrist, who doubled and took third on a wild pitch, scored on the play.

NOTES: The Blue Jays returned RHP Kyle Drabek on option to Triple-A Buffalo before Sunday's game. The move made room for RHP Sergio Santos, who was recalled from Buffalo. ... Rays manager Joe Maddon remains adamant that the review on Saturday that reversed a safe call to out on the fourth-inning pickoff at first base of OF Wil Myers should never have taken place. Maddon played the game under protest, saying that LHP Mark Buehrle was on the rubber and SS Yunel Escobar was in the batter's box. That means, by rule, the chance to challenge ended. Maddon said he has talked briefly to Major League Baseball vice president Joe Torre about the matter and will be presenting his case.
[© 2014 Thomson Reuters. All rights reserved.]
Copyright 2014 Reuters. All rights reserved. This material may not be published, broadcast, rewritten or redistributed.