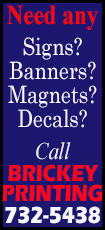 So after his fly ball cleared the right field wall, McCann let loose his emotion with a big fist pump as he rounded first base.

McCann came up as a pinch hitter and delivered his biggest hit of the season with a three-run home run with two outs in the bottom of the 10th inning, lifting the Yankees to a 7-4 victory over the Chicago White Sox on Sunday afternoon.

"I was fired up," McCann said. "That's a moment that's up there for me. I was going to let it out."

McCann did not have wait long to let out the emotion because there was little doubt that when he drove a 3-2 changeup from Jake Petricka that it was going to land in the seats. It was McCann's second walk-off hit as a Yankee and sixth of his career.

McCann's other game-ending hit for New York was a bloop single to beat the Cincinnati Reds five weeks ago. That one put the Yankees at 50-47 and the home run put them at 67-61 but also left them 3 1/2 games behind the Seattle Mariners for the second wild card.
McCann came into his at-bat for Francisco Cervelli with three hits in 20 at-bats since returning from the seven-day concussion list. He also took a .233 average into that at-bat but fouled off a 95 mph fastball before ending it with his third career walk-off home run and first since May 17, 2011.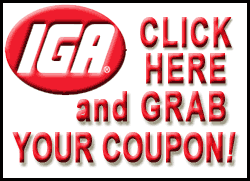 "It was awesome," McCann said. "Pinch hitting is not easy to do. To lay off some tough pitches and to get a pitch up in the zone and not miss with the game on the line is special."

"It just showed you that he stayed ready," New York manager Joe Girardi said. "He came in and got a huge hit for us."

After rounding the bases, he was mobbed by teammates at the plate and left fielder Brett Gardner gave him the Gatorade shower before he conducted his on-field interview.

"He's a gamer," New York left fielder Martin Prado said of McCann, his longtime teammate in Atlanta.

David Huff (3-1) worked through trouble in the 10th for the win. He came on after closer David Robertson blew his first save in 23 chances by allowing a leadoff home run to right fielder Avisail Garcia in the ninth.

Huff put two on but struck out first baseman Jose Abreu looking on a close pitch to end it. That came after Derek Jeter hit into a double play to end the ninth and before designated hitter Carlos Beltran and third baseman Chase Headley was walked intentionally ahead of McCann.

Before all the dramatics of the ninth, the Yankees pulled off an unlikely comeback against left-hander Chris Sale aided by a misplay in left field Dayan Viciedo. Vicedo's error on Prado's fly ball led to four unearned runs and the Yankees went ahead 4-3 on center fielder Ichiro Suzuki's bases-loaded single.

[to top of second column]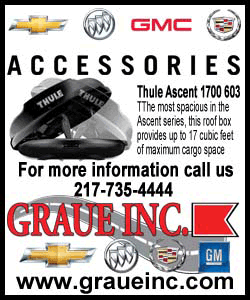 "Things just kind of unraveled for me in the sixth," Sale said. (I) just left pitches up to guys that will make you pay and that was that"

Sale was cruising along with a 3-0 lead after shortstop Alexei Ramirez and third baseman Conor Gillaspie homered. Ramirez hit his first career leadoff home run and Gillaspie hit a two-run home run in the sixth off New York lefty Chris Capuano.

Sale allowed four unearned runs and four hits in six innings and picked up his eighth no-decision. The White Sox were handed their season-high sixth straight defeat while dropping to 4-13 in their last 17 games.

"Anytime you are dropping stuff like that, those should be made, you are always giving them opportunities and I think that is the biggest thing," Chicago manager Robin Ventura said. "Once you have them where you have them and you give a lineup like that opportunities they are going to make you pay for it"

Retiring designated hitter Paul Konerko played his final game in New York and was 0-for-4. Before the game, Konerko was presented with an autographed base from the Yankees by captain Derek Jeter.

NOTES: New York LF Brett Gardner was held out of the lineup with an ankle injury, though he also has six hits in his last 42 at-bats and none in seven previous at-bats against LHP Chris Sale. ... New York CF Jacoby Ellsbury also was the given the day off for "general soreness." though he entered the game in the seventh. ... New York RHP Masahiro Tanaka's next step in his rehab from right elbow inflammation will be a simulated game Thursday in Detroit. ... Chicago OF Adam Eaton (oblique) was slated for a rehab game with Triple-A Charlotte later Sunday and again on Monday. He could return Tuesday. ... White Sox manager Robin Ventura was asked about Chicago's Jackie Robinson West Little League team that won the Little League World Series on Saturday and he said: "You're happy for them. It's exciting. The run, it's once in a lifetime because you don't get to go back and do this. It's the one time to do it. It's a special time in their lives. The notoriety they're getting is great."
[© 2014 Thomson Reuters. All rights reserved.]
Copyright 2014 Reuters. All rights reserved. This material may not be published, broadcast, rewritten or redistributed.