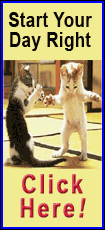 Down 5-0 and 6-2, the Nationals didn't bother waiting until their final at-bat to get things going, using a six-run sixth inning to grab the lead from the San Francisco Giants and rolling to a 14-6 laugher Sunday to close a 10-game homestand filled with all kinds of can-you-top-this moments.

"You can't explain it," first baseman Adam LaRoche said. "I've been on some good stretches, but not to be down late in as many games as we were and find a way to come back. You just don't see that too often."

With the way Washington is playing -- a National League-best 17-6 in August -- no deficit seems too large. When the sixth inning began with the Nationals trailing by four runs, no one was in panic mode.

"That's part of our DNA," Nationals manager Matt Williams said.

Shortstop Ian Desmond got things started with his 21st home run of the season, a deep shot over the left field bullpen off Giants starter Ryan Voglelsong, who was immediately taken out by manager Bruce Bochy.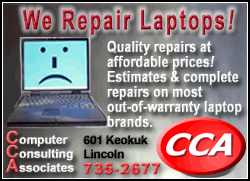 San Francisco reliever Jeremy Affeldt didn't fare any better, failing to retire any of the five batters he faced while allowing four runs, including the game-tying, pinch-hit double by Scott Hairston.

"We couldn't stop the momentum there," Bochy said. "As tough an inning as Affeldt had, there were three ground balls in that inning. They find ways to get hits. They put them in the right place."

Affeldt (3-2) was hurt by some shoddy defense from left fielder Michael Morse, who misplayed both a ball off the bat of left fielder Bryce Harper and Hairston's hit down the line, allowing catcher Jose Lobaton to lumber all the way around from first to score.

"It was unbelievable," Lobaton said. "I'm catching and you see that score and it's kind of like, 'Wow, it's not easy to come back,' and we did it."

The Nationals weren't done, however, as right fielder Jayson Werth singled up the middle off new pitcher Jean Machi to give Washington the lead. LaRoche followed with another RBI single to boost the Nationals' lead to 8-6.

"They don't quit," Williams said. "They don't stop fighting. They feel it's important to continue to apply pressure even when we're down. We did it by bunching base hits together. It says something about approach and how we're going about it."

Washington finished their homestand 9-1 -- with five walk-off wins -- and they hold a season-high, eight-game advantage over the Atlanta Braves in the National League East.

The Nationals punctuated their day by scoring a run in the seventh and five more in the eighth, with two-run homers from Harper and second baseman Danny Espinosa putting the finishing touches on the rout.

[to top of second column]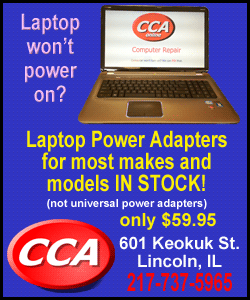 "Like I said before, it was epic," Harper said. "Coming in and being able to do that in this homestand was something we really needed."

The rally got Washington ace Stephen Strasburg off the hook after a rough start. Strasburg gave up solo homers to light-hitting center fielder Gregor Blanco and first baseman Travis Ishikawa en route to a disappointing four-inning, five-run performance that put the Nationals in a hole.

Craig Stammen (4-4) got the win after allowing one run in two innings.

Vogelsong started strong, holding the Nationals hitless until the fourth, when he allowed RBI doubles to Werth and shortstop Asdrubal Cabrera. But the sixth would prove to be his, and the Giants', undoing in their quest to win a series against a team with a winning record for the first time since late May.

"They came out playing hard, and this is one we have to put behind us because we threw out some good at-bats and a lot of good things happened early," Bochy said. "It was two different games -- the first half and the second half."

NOTES: Nationals RHP Stephen Strasburg notched his 200th strikeout of the season in the second inning. He finished with four strikeouts on the day. ... Giants OF Angel Pagan was out of the starting lineup due to calf tightness. Manager Bruce Bochy said Pagan was available to pinch-hit and should be back in the lineup Monday. ... Washington is 11-4 in rubber games that decide the outcome of a three-game series, including 6-1 at Nationals Park. ... Giants 3B Pablo Sandoval had his 73-game errorless streak snapped Saturday, a run that impressed his manager. "The kid played some great third base," Bochy said. ... Washington kicks off a three-city, nine-game road trip Monday at Philadelphia, where RHP Tanner Roark faces off against Nationals RHP A.J. Burnett. ... The Giants return home for a four-game set with Colorado, as RHP Jake Peavy opens the series against Rockies LHP Tyler Matzek.
[© 2014 Thomson Reuters. All rights reserved.]
Copyright 2014 Reuters. All rights reserved. This material may not be published, broadcast, rewritten or redistributed.