ESTATE AUCTION
REAL ESTATE &
PERSONAL PROPERTY

Location: 120 Crestwood Drive,
Mayfair addition, Lincoln, Il

Sunday, August 31, 2014 12:00 noon

See full listing/photos at lincolndailynews.com or at auctionzip.com, Auctioneer #7327
APPLIANCES: GE refrigerator, washer & dryer, freezer, microwave.

ANTIQUES & COLLECTIBLES: Antique high chair; mantle clock; New American Hammerless double barrel 12 gauge shotgun 1652, pat, 1891, Spencer Gun Co; kerosene lamps; cookbooks; piano stool; pitchers.

FURNITURE: 2 swivel rocker/recliner; 1 recliner; end tables; large mirror; book shelves; metal desk/chair; side chair; floor lamp; king bed/2 5 dr. chests/2 night stands; lingerie chest; boudoir lamps; hampers; metal stool; kitchen table w/2 leaves, 6 chairs; folding chairs; humidifier; kitchen cabinet; Sanyo 26" flat screen w/stand.

HOUSEHOLD GOODS & MISCELLANEOUS: HD food chopper; Corelle; Corning; Tupperware; pots/pans; Club Aluminum; elect skillet; Pyrex; New Home sewing machine in cabinet; hi-intensity lamp; Eureka cordless sweeper; Bissell Powerforce sweeper; paper shredder; pics/frames; needlework; quilt; bedding; towels/linens; scales; holiday decs; shower chair/commode.

TOOLS & OUTDOOR EQUIP: Galvanized sprinkling can; B&D circular saw; jig saw; sander; wet/dry shop vac; lawn sprinkler; drill press; B&D elect drills-1/4 & 3/8; hand tools; wrenches; elect screw drivers; tape measures; bit sets; wood chisels; nuts/bolts/screws; hose winder; battery charger; Craftsman grinder; flag pole/flags; tree pruner; ladders; Weed Eater leaf blower; lawn chairs; Cobra 177 pellet & BB gun; mitre box saw; floor jack; fire ext; floor fans.

TERMS: Cash on the day of the sale or check with a valid picture ID. Not responsible for accidents or for items after they are sold. Announcements on the day of the sale take precedence
There are many more items than are listed here.

Dorothy Mattingly Estate
RESL ESTATE: This is a beautiful; clean home in a Mayfair addition in Lincoln. The 1664 sq. ft. home includes a kitchen, dining area, nice size living room w/fireplace, a master suite w/walk-in closet & bathroom w/walk-in shower, guest room w/half bath, and a large utility room w/ a stool. It has forced air heat and central AC and carpeting throughout. A 2 car garage includes many cabinets and storage areas with a work bench that will remain with the house. The exterior of the house has been painted this year and in the rear is a patio and lovely partially enclosed back yard. Lot size is 84'x 120'.
Open house will be on Sunday, August 24th,at 2:00 p.m. or by appointment with auctioneer.

REAL ESTATE TERMS: Purchaser will enter into a written agreement to pay 10% down at time of sale, with balance due within 30 days or delivery of title insurance. The house sells as is with no warranties or guarantees. The seller reserves the right to reject all bids. Announcements on sale day take precedence over printed material.
White Auction Service
Auctioneers: Col. Dan White & Gary Morris
Il. License Numbers: 440000381 & 441000185
501 S. Kickapoo St., Lincoln, IL 62656
Phone: 217-732-4718 or Cell: 217-737-8984

Sunday September 07, 2014
1:00PM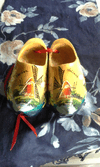 Sunday, Sept. 7, 2014 1:05 p.m.
Logan County Fairgrounds, Lincoln, IL
COLLECTIBLES: (2) signal lanterns; barn lantern; 5 gal. stone jug; 1 gal. Western jug; 3 gal. stone churn w/electric motor; (2) brass buckets; pedal grindstone; Texaco bucket; modern cast iron toys; Stratton Bro brass trimmed level; Jig Saw Jr.; (6) pcs. Indian pottery; American Indian dolls & wall hangings; Jefferson Golden Line electric clock; cast iron Indian bookends; plated Japan salt & pepper;
LAWN & GARDEN: hand tools; shovels; sledge hammers; rakes; lawn spreader; Yard Man 4.5 hp lawn vac;
SHOP TOOLS & EQPT: Craftsman 10 drawer tool box w/5 box rolling chest; lots of bar clamps; Craftsman wood cabinet clamps; (2) 3'x4' floor mats; Workmate folding bench; aluminum frame clamp; Quartz lights; 12' aluminum extention ladder; folding ladder; ½" socket sets; BE/OE wrenches; Snap-On file HB 200, 300, 400 sets; Ace tap & die set; Vernier caliper; hammers; lots of screwdrivers; snap ring pliers; wood & metal chisels; punches; pipe wrenches; Crescent wrenches; nut drivers; Omicron Mod 13 Beam Compass set; snips & shears; several drill bit sets; large wood bits;
MISCELLANEOUS: Next brand bicycle; woodworking supplies; hardware; cabinet locks; handles; knobs; foot locker; woodworking books & patterns; craft items; fall decorations; headboard & frame; computer desk;
Carol Coombs, Owner
During the above auction Kristen Hardy and John Allen Forsythe will sell the following: 1986 Delta 88 automobile, 86,000 miles, new engine; pots & pans; household items; lamp tables; household appliances; Gorham crystal decanter with 6 matching glasses, several pieces of American Fostoria, 3 small cut glass bowls, set of 9 cut glass tumblers Star of Bethlehem pattern,square crystal salt and pepper shakers, crystal candlesticks, ceramic Christmas village, assorted toothpick holders, vintage children's clothing, lots more by day of sale.
Mike Maske Auction Service
119 S. Lafayette St, Mt. Pulaski, IL
62748 (217) 519-3959
TERMS: Cash or good negotiable check payable on the day of the Auction. Registration video taped and a valid photo ID is required to obtain a buyers number. Buyers must show provided number for each and every purchase. Announcements sale day take precedence over printed material. Not responsible for accidents or property after sold. All purchased items must be removed from the sale site on the day of the auction.
LUNCH SERVED
See color pictures www.maskeauction.com or www.auctionzip.com