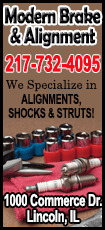 Pete the Cat: Rocking in My School Shoes
by Eric Litwin (author) and James Dean (illustrator),
c2011, HarperCollins, ages 4-8

Everybody loves Pete the Cat---no really, they do! I've used Pete the Cat books over and over again in story time and kids just can't get enough. Rocking in My School Shoes is a great choice for a child that may be a bit nervous about entering school for the first time or going into a new grade or school. Pete and his "can-do" attitude and groovy personality show that when it comes to school, "It's all good!" Children will especially love singing or chanting the refrain: "I'm rocking in my school shoes…eating in my school shoes, etc." and Dean's bold, eye-catching artwork brings Pete to life. If your children enjoy this title, be sure to check out more of Pete's adventures at the library.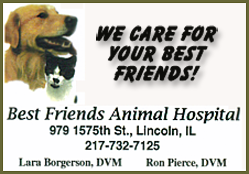 No Talking
by Andrew Clements (author) and Mark Elliot (illustrator),
c2007, Atheneum Books, 160 pages

The fifth graders at Laketon Elementary are big mouths, so loud and unruly that their teachers call them "The Unshushables". So what happens when Dave Packer and Lynsey Burgess have an argument that culminates in a "boys vs. girls" contest where silence is the rule? Who will crack under the pressure first---the boys, the girls, the teachers? Or the principal? One thing is for sure, fifth grade will never be the same again!

This book is a riot, filled with Clement's trademark humor and engaging characters. It makes you think about the power of words and of silence and the role of communication in our relationships, but in a completely non-preachy way. It's a wonderful pick for boys and girls, grades 2 – 6.


Because of Mr. Terupt
by Rob Buyea,
c2010, Delacorte Books, 288 pages

This is the story of seven fifth graders whose lives will change forever "because of Mr. Terupt", and because of one another…

Each of these seven distinct individuals narrate their experiences with their determined teacher as they work through school and their personal challenges at home. They don't understand one another and don't want to, until tragedy strikes and they have to come together if they want to be there for the teacher that's always been there for them.
This heart-warming story celebrates teachers who want to make a difference and the students who let them. It's a wonderful book for girls and boys alike, grades 3 – 6. The sequel, Mr. Terupt Falls Again is also available at the library.
The Tragedy Paper
by Elizabeth LaBan,
c2013, Knopf Books, 320 pages,
grades 7 and up

Tim Macbeth knows there's no way to fit in at Irving School. Even if he wasn't the newbie, there's the fact that he's albino. No way to hide freaky. The school motto: "Enter here to be and find a friend" seems like the ultimate cosmic joke, until he meets Vanessa Sheller. She's the girl every guy wants and every girl wants to be. When their relationship evolves, they keep it secret, knowing that trouble will follow if they're found out. Trouble, or even tragedy.

This beautifully written debut is filled with romance and heartbreak and alternates between two viewpoints, that of Tim Macbeth and of Duncan, a senior working on his Tragedy Paper, Irving's version of a thesis. As Duncan deals with his own personal challenges, he learns the truth of Tim and Vanessa's story and it changes him and his relationships with others.
There are some cool allusions to Shakespearean literature that will enhance the story for more mature readers, but the strength of the novel is in its compelling characters and the revealing of a universal truth; that tragedy will eventually touch all of our lives.
[By MELISSA OXBORROW, Lincoln Public Library District]