1800ís crafts kept in practice today at Postville Courthouse Festival

Send a link to a friend Share
[August 26, 2014] Wagon Wheel Weaving - Kathleen Brumbaugh has been a member of the educational organization known as Lincolnís Logan County Arts and Craft Guild for the past eight years. She is experienced in crocheting and is in her first year doing wagon wheel weaving. Back in the 1800ís they would use wagon wheel parts to form a loom to make rugs for their homes.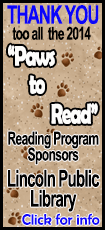 Windsor Chairs

Bryan Stott has been making replica Windsor chairs from the 1700ís for the past 12 years. He is quite the craftsman because he has been a woodworker all of his life. Bryanís father, Harold Lee Stott, had been a woodworker as well and passed his knowledge on to Bryan when he was very young. Harold had been coming to the 1800ís Art and Craft Fair for years until he passed away in 2007. This is when Bryan kept the tradition going and has continued to show the community his amazing woodworking skills at the fair. The detail and smooth lines are evident in his work. The best part about his work is that everything is done by hand. No fancy tools needed, just the desire, pure talent and very hard work.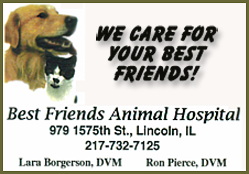 Coopering Demonstration

Charles Buie makes churn and wash buckets out of Western Cedar, Cypress, Sassafras and Aromatic Cedar, which is mainly used for decorative buckets, not actual use.

Charles has been coming to the Art and Craft Fair for about four or five years now and has been in the Coopering business for the past 17 years. His hard work and passion for this is obvious when you see the finished product.

The 1800ís Craft Fair coordinator, Nancy Saul, has been involved with the event for about the past 30 years. She stems from a long line of crafters within her family and was always fascinated with the Lincoln Logan County Arts and Craft Guild. Saul is very knowledgeable and always open to speaking with anyone whom she comes into contact.

Saul said that for next year, the 1800ís Art and Craft Festival will be combined with the Railsplitter Festival instead of the Art and Balloon Festival.

An idyllic setting on the large tree covered Postville Courthouse grounds, the 1800ís Art and Craft Festival offers a look back into everyday life from the days of when Abraham Lincoln first practiced law in Logan County. Set on the very ground Lincoln walked and talked, the historically accurate and diligently re-created craftsmanship and activities promise to be a wonderful event for all to enjoy next year, and for many more years to come.
[By BOBBIE SNYDER, with contributions by JAN YOUNGQUIST]