Illinois Route 66 Scenic Byway delivers series of interpretive statues in nine communities along the Mother Road
Send a link to a friend Share
[August 25, 2014] A new series of interpretive statues and corresponding wayside panels are in the process of being installed in nine Route 66 communities along the famous highway in Illinois. The Illinois Route 66 Scenic Byway coordinated the project, which was funded through grants from the Federal Highway Administration's National Scenic Byway Program and the Illinois Office of Tourism.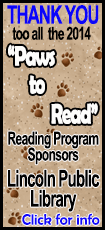 Bill Kelly, Executive Director of the Illinois Route 66 Scenic Byway, explained the significance of this latest series of interpretive exhibits along Illinois Route 66. "Statues tell the story of The Road in a way that is unique and unexpected by visitors. They also serve as a fun photo opportunity", said Kelly. The Illinois Route 66 Scenic Byway in the past has also worked with community partners to develop a series of 31 wayside exhibits and 14 experience hubs that have already been installed for the enhancement of the Route 66 experience for the traveler.

The "shadow statues" are so nicknamed because they are two-dimensional iron statues depicting a famous scene from the history of Route 66 in Illinois.


Running north to south, the interpretive statues are as follows:
Godley: Miner & Mule – an interpretation of the strip-mining of black diamonds in the communities of Braidwood, Coal City, Carbon Hill, Diamond, and Godley that begun in the mid-1800s and ended in 1974.

Elwood: Rosie the Riveter – the symbol of the female worker during WWII at the Elwood Arsenal, two massive plants that employed 20,000 workers making bombs and shells.

Pontiac: Motorcycle Police – this exhibit, located at the old Illinois State Police headquarters in Pontiac, tells the story of the beginning of the Illinois State Police motorcycle patrol.

McLean: Dixie Gas Attendant – interprets Illinois oldest truck stop, The Dixie Truckers Home, opened in 1928 and still in operation today. The historic McLean Depot is also featured.

Elkhart: Shirley Temple – tells the story of the famous visit of Shirley Temple to the House by the Side of the Road Café in 1938.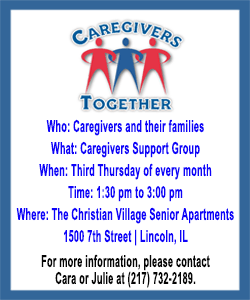 Sherman: Wayside Park – depicts a picnic during the heyday of Route 66 at one of the few remaining wayside parks along Route 66.

Gillespie: Miner – Gillespie also was black diamond mining country and central to the development of unions, with organizing conventions and subsequent riots that killed over twenty people.

Benld: Coliseum Ballroom Dancers – the biggest dance floor between Chicago and St. Louis attracted large crowds, many top-name performers, and the gambling and bootlegging that inevitably came along with it. The Coliseum burned down in 2011.

Staunton: Illinois Traction System – Electrified interurban railways connected travelers before Route 66 became the major national highway. They became obsolete in the mid-1950s.

For more information, contact the Illinois Route 66 Scenic Byway at 217-525-9308 or visit www.illinoisroute66.info and www.illinoisroute66.org
[Text and Photos received; GEOFF LADD, ILLINOIS ROUTE 66 SCENIC BYWAY]