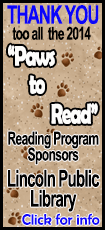 "Now, what we are particularly seeing is the growth rate has picked up in North America," Robert Martin, chief executive and managing director of the fully-owned leasing subsidiary of Bank of China Ltd, told Reuters in an interview.

Speaking after the lessor placed the biggest order in its 20-year history, for 82 Boeing jets worth $8.8 billion at list prices, Martin said North American carriers are driving demand for newer, fuel-efficient aircraft as they replace ageing planes.

"Now that the airlines have consolidated there, they are going to be very profitable," said Martin, an industry veteran of more than 25 years, who has overseen Singapore-based BOC Aviation's rise to become the world's fifth largest lessor by fleet value after joining the company in 1998.

Lessors such as BOC Aviation, which place their aircraft with airlines globally, are emerging as important customers for plane makers. Industry publication Flightglobal estimates the top 50 lessors have a total fleet valued at nearly $200 billion.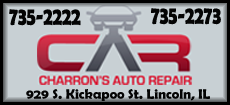 The global airline industry is forecast to make a profit of $18 billion in 2014, with North America alone making up half of the profit, data from the International Air Transport Association shows. The top four U.S. carriers, all the products of mergers and acquisitions, have put the sector on a sound financial footing.

BOC Aviation, formed after Bank of China acquired the Singapore Airlines-backed company in 2006, had an estimated fleet value of $8.9 billion in 2013, according to Flightglobal.

Japanese-owned SMBC Aviation Capital is Asia's biggest lessor, with a fleet valued at $9.4 billion. Monday's order by BOC Aviation came weeks after SMBC Aviation placed its own company-record order for 115 Airbus jets.

SOUTHEAST ASIA OVERCAPACITY

Though a booming middle class is set to catapult Asia Pacific past North America as the world's biggest aviation market over the next 20 years, Southeast Asia is showing signs of overcapacity, with airlines such as AirAsia Bhd deferring orders.

"We see some regional differences between the numbers of aircraft they have ordered versus what they need in the short term," said Martin, referring to carriers in Southeast Asia. "It's not a global imbalance. It's purely a regional imbalance that you are seeing at the moment."

BOC Aviation's fleet is operated by 56 airlines, including Southwest Airlines, Emirates Airline and Aeroflot. It has a portfolio of 251 aircraft, with the fleet mainly based on the Airbus A320 family and Boeing Next Generation 737 series.

"We are sitting in a situation today where 100 percent of our planes in 2014 are placed, 83 percent for next year are placed and even 50 percent of 2016 is placed," said Martin.
In an industry where cost of funding is critical for a lessor's profitability, Martin helped BOC Aviation secure an investment grade credit rating in 2012. The lessor has tapped into different types of financing, including the first offshore renminbi-denominated bonds by an aircraft lessor.

This has helped it take on competition from the biggest lessors, GECAS, a unit of General Electric, and International Lease Finance Corp, now part of AerCap.
Ilya Ivashkov, a New York-based senior director at Fitch Ratings, said being part of Bank of China had helped BOC Aviation tap into various funding sources, giving the lessor an edge over some other players.Chinese banks such as Industrial and Commercial Bank of China and China Development Bank have also emerged as significant global players with their fast-growing leasing subsidiaries.

Dinesh Keskar, Boeing's vice president for sales at Asia Pacific and India said airlines in India, Indonesia and China are increasingly tapping lessors to operate modern fleets, instead of making capex-heavy plane purchases.

The introduction of more economic reforms in some of Asia's biggest economies will ultimately boost travel growth in the region, Martin said.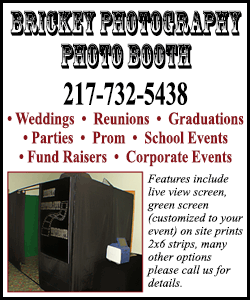 "Now particularly with three reform-minded leaders in place in the three biggest countries in the region - in Indonesia, China and India, we are going to see further stimulation to traffic growth," he said, adding that growth in intra-Asia trade will drive demand for business travel and also boost tourism."

(Editing by Kenneth Maxwell)
[© 2014 Thomson Reuters. All rights reserved.]
Copyright 2014 Reuters. All rights reserved. This material may not be published, broadcast, rewritten or redistributed.