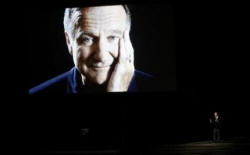 In cosmic tribute, Emmys bid adieu to Robin Williams
Send a link to a friend Share
[August 26, 2014] LOS ANGELES (Reuters) - With a lump in his throat and a somber tremble in his voice, actor Billy Crystal paid a cosmic tribute to Robin Williams at the Primetime Emmy Awards on Monday, two weeks after the comedian died in an apparent suicide.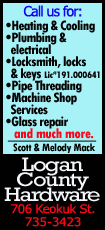 Crystal, a longtime friend of Williams who rose to fame in the same 1970s comedy circuit, remembered the madcap performer as "the brightest star in a comedy galaxy".

"It is very hard to talk about him in the past because he was so present in our lives," said Crystal.

Few actors of Williams's generation were as skilled in moving between comedy and drama and for tackling roles as diverse as a cross-dressing British nanny in comedy "Mrs. Doubtfire" to his Oscar-winning rendition of a fatherly therapist in "Good Will Hunting."

Williams, 63, was found dead at his home near San Francisco on Aug. 11. He had been suffering from severe depression, anxiety and early Parkinson's disease, his publicist said.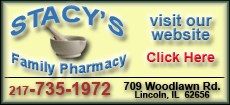 "While some of the brightest of our celestial bodies are actually extinct now, their energy long since cool, but miraculously, because they float in the heavens so far away from the sound, their beautiful life will continue to shine on us forever," Crystal said in his tribute that was followed by a series of clips of Williams's TV performances.

"And the glow will be so bright, it will warm your heart, it will make your eyes glisten, and you'll think to yourself, Robin Williams - what a concept."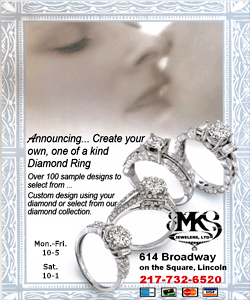 The Oscar-winning actor and comedian had won Emmys in 1987 and 1988 for his performances in a variety or musical program.

Comedian Louis C.K., who won a best comedy writing Emmy for his FX series "Louie," spoke off-stage about what Williams meant to his own career.

"He was my friend, I loved Robin very much. I grew up watching him. He was somebody who worked so hard at it and was explosive energy, so he was a beacon when I was a kid," the standup comedian told reporters. "He was a big influence on me as a person and comedically."

(Reporting by Eric Kelsey and Piya Sinha-Roy; Editing by Mary Milliken, Ken Wills and Matt Driskill)
[© 2014 Thomson Reuters. All rights reserved.]
Copyright 2014 Reuters. All rights reserved. This material may not be published, broadcast, rewritten or redistributed.