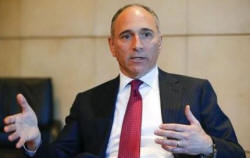 No biotech copycat drug lift off before 2017: Novartis CEO
Send a link to a friend Share
[August 26, 2014] BASEL Switzerland (Reuters) - Swiss drugmaker Novartis AG does not expect copycat versions of biotech drugs to play an important role in the healthcare system for another three to five years, its chief executive said on Monday.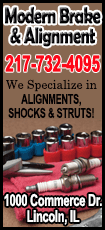 Novartis' generics unit Sandoz is the No. 1 player in the field of copycat medicines, known as biosimilars because they are copies of biotech medicines made from living cells that cannot be replicated exactly.

Chief Executive Joe Jimenez said biosimilars generated about$500 million in sales for Novartis and were growing at a rate of about 20 percent per year.

"I think in two to three years you're not going to see a big difference," Jimenez told reporters gathered at Novartis' Basel headquarters for an event about the healthcare challenges of an aging population.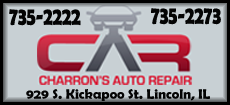 But he said he expected an "inflection point" following big biosimilar launches in 2017, 2018 and 2019, when many high-priced antibody drugs, which are among the pharmaceutical industry's biggest sellers, will lose patent protection.

"By the year 2020, which is just five years from now, you're going to see a big impact," Jimenez said.

Several companies, including include Israel's Teva and Celltrion of South Korea, are racing to develop biosimilars ahead of looming patent expiries on blockbuster biotech medicines for treating cancer and autoimmune diseases.

As the global population ages, drugmakers such as Novartis are betting on a growing use of biosimilars as cash-strapped healthcare systems look for ways to cut spending.
But uncertainties over the U.S. regulatory framework for biosimilars, plus high manufacturing costs and the need to run clinical trials to win approval, have caused delays.

Novartis' local rival Roche has repeatedly pushed back forecasts for when its expensive biotech cancer medicines will face generic competition.

Roche now expects to see biosimilar competition for its blood cancer drug MabThera, which lost patent protection at the end of last year in Europe, from 2016.

(Reporting by Caroline Copley; editing by David Clarke)
[© 2014 Thomson Reuters. All rights reserved.]
Copyright 2014 Reuters. All rights reserved. This material may not be published, broadcast, rewritten or redistributed.