Americans oppose paying ransom for hostages: Reuters-IPSOS Poll
Send a link to a friend Share
[August 26, 2014] By Patricia Zengerle

WASHINGTON (Reuters) - Nearly two out of three Americans say governments should not pay ransom to terrorists in exchange for hostages, despite the posting of an Islamic State video last week depicting the beheading of a U.S. journalist, a Reuters-IPSOS Poll showed on Tuesday.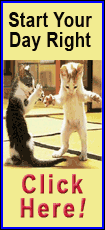 Sixty-two percent of adults surveyed said they agreed with U.S. and British policy of refusing to pay ransom, in response to a question about the killing of American journalist James Foley and the multimillion dollar ransom demanded by Islamic State militants for his release.

Just 21 percent of respondents said they disagreed with that policy in the online poll conducted from Aug. 12-25. A sample of 4,685 Americans aged 18 and over were interviewed in the survey.

In the same poll, most Americans felt the United States should intervene somehow in Iraq, although overwhelming numbers oppose any U.S. troops on the ground in support of the Baghdad government.
There was little disparity in the overall response among Democrats, Republicans and independents.

Just 29 percent of adults felt the country should not get involved, even by sending humanitarian aid or weapons.
Thirty-one percent said the United States should provide humanitarian aid to refugees from the conflict areas and 21 percent said Washington should launch air strikes to support Iraqi government forces.

But just 12 percent said Washington should fund and support a multi-national intervention, 11 percent said the United States should send Special Forces troops to support Baghdad, 10 percent said it should provide weapons to Iraqi troops and just 7 percent said U.S. troops should be sent.

The United States has begun a program of limited air strikes in Iraq in response to advances by the Islamic State. The group released the video titled "A Message to America" on Aug. 19 showing a black-clad fighter beheading Foley in retaliation for the strikes.

[to top of second column]
But only about a third of the poll respondents - 36 percent - said they thought President Barack Obama was setting appropriate conditions for U.S. involvement, when asked about the limited strikes and Washington's assertion that it would not do more until Iraq's current Shi'ite government undertook significant reforms.

The numbers were not significantly different for a sample including only veterans, active-duty troops and their families, except that 29 percent versus 18 percent backed air strikes to support Iraqi troops.

Fifteen percent also favored providing weapons to Iraqi government troops, compared with 9 percent of those who were not veterans, active-duty military or their families.

The precision of the Reuters/Ipsos online polls is measured using a credibility interval. In this case, the poll had a credibility interval of plus or minus 1.6 percentage points for all adults.

(Editing by Diane Craft)
[© 2014 Thomson Reuters. All rights reserved.]
Copyright 2014 Reuters. All rights reserved. This material may not be published, broadcast, rewritten or redistributed.