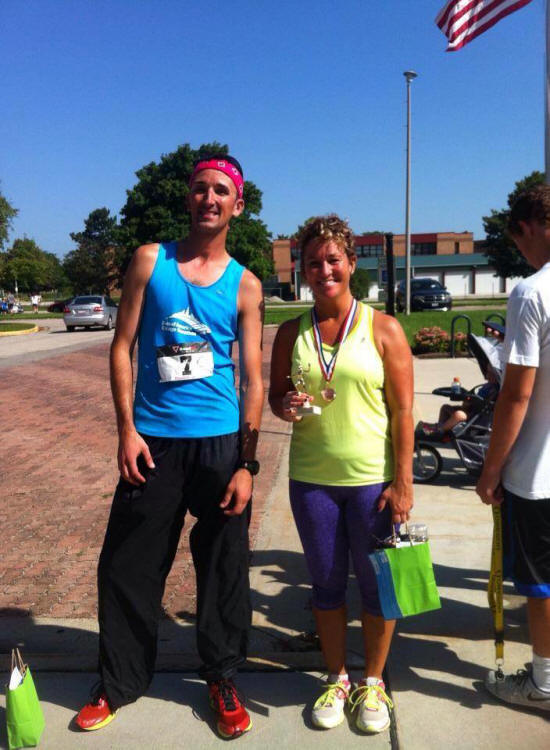 Overall male and female winners
Jackson Johnson
and Michelle Ryan
2014 Up Up & Away 5K Post Race info
Send a link to a friend Share
Congratulations to everyone who took part in our Second Annual Up, Up & Away 5K!
Despite the heat, nearly 70 participants completed the 5K and all received a finisher medal!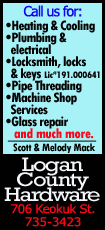 The purpose of this event is to offer a fun and motivating run/walk for all levels of fitness and continue to facilitate better health and wellness to our community. We appreciate the help of our sponsors and volunteers for this event! We could not do it without their kind and generous contributions.

For a few, this was their first time completing a 5K. The Lincoln Park District Fit Zone, along with the LARC (Lincoln Area Running Club) offered a run group that met every Saturday this summer at the Lincoln Park District to help folks train for this event and others coming up this fall. We hope to continue to partner with the LARC and motivate others in our community to take part in upcoming run/walk events.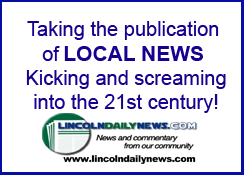 Stay tuned to the Lincoln Park District and Lincoln Area Running Club Facebook pages for information on upcoming group runs and events.
All official times will be posted on the Lincoln Park District Facebook page and website as soon as we receive them.
Congratulations to the following overall and age group winners

Overall Male Winner: Jackson Johnson - 18:15
Overall Female Winner: Michelle Ryan - 25:33
Male 19 & Under: Tyler Lebegue - 29:21
Female 19 & Under: Finley Hewitt - 1:04:44
Male 20-29: Derek Hunter - 22:35
Female 20-29: Kelsey Doolin - 30:39
Male 30-39: Brad Wilson - 20:08
Female 30-39: Holly Barksdale - 27:37
Male 40-49: Tony Zurkammer - 25:19
Female 40-49: Penny King - 34:18
Male 50-50: Michael Kwiatkowski - 19:24
Female 50-59: Mary Sutherlan - 34:22
Male 60 plus: Rod Lewis - 23:56
[Text received; JACKI PAVLIK, LINCOLN PARK DISTRICT]