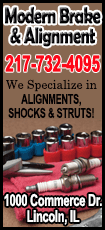 Orioles 9, Rays 1

Delmon Young, J.J. Hardy and Chris Davis hit consecutive homers in the fifth inning as Baltimore banged out five homers to ease past the Tampa Bay Rays and record a first victory in four contests.

Nick Markakis and Steve Pearce started the onslaught with back-to-back homers in the third inning.

It was more than enough offensive support for Orioles (74-55) starter Chris Tillman (11-5), who allowed one unearned run on three hits in seven innings.

Tampa Bay fell to 64-67.

- - -

A's 8, Astros 2

Josh Donaldson capped a three-hit night with a critical two-run double in the ninth inning of the Oakland Athletics' win over the Houston Astros.

The Athletics (77-53) scored five runs in the ninth, extending to a comfortable margin after the Astros (55-77) pulled close in the eighth.


Donaldson finished 3-for-4 with three RBIs and a stolen base, with his double off Astros right-hander Jose Veras extending the lead to 6-2.

- - -

Phillies 3, Nationals 2

A.J. Burnett pitched seven strong innings and struck out 12 batters to snap a personal six-game losing streak as the Philadelphia Phillies beat the Washington Nationals.

Third baseman Cody Asche and catcher Carlos Ruiz homered for Philadelphia, who won for the fourth time in five games.

Washington (75-55) had won 12-of-13 games entering the night and still hold a 7 1/2-game lead in the National League East.

- - -

Yankees 8, Royals 1

Shortstop Derek Jeter collected two RBIs in his final regular-season game at Kauffman Stadium and right-hander Michael Pineda pitched into the seventh inning as the New York Yankees drubbed the Kansas City Royals.

The Yankees (68-61) have won five straight, matching their longest winning streak of the season.

Kansas City (72-58) had their lead atop the American League Central trimmed to just 1 1/2 games.

- - -

Red Sox 4, Blue Jays 3 (10 innings)

Yoenis Cespedes singled with two outs in the 10th inning to score the go-ahead run as the Boston Red Sox defeated the Toronto Blue Jays, snapping an eight-game losing streak.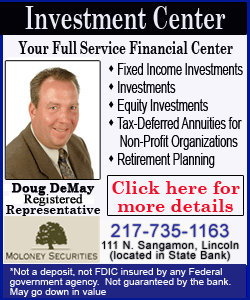 Boston was on the verge of snapping its skid before blowing a 3-0 lead in the ninth inning. A two-run double by designated hitter Edwin Encarnacion against Red Sox closer Koji Uehara (6-4) capped Toronto's three-run rally.

Boston right-hander Clay Buchholz held the Blue Jays (66-65) to four hits, two walks and three runs while striking out four in 8 1/3 innings.

- - -

Brewers 10, Padres 1

Ryan Braun and Aramis Ramirez hit solo homers and combined for six hits and four RBIs as the National League Central-leading Brewers opened a nine-game road trip with a big win over the San Diego Padres.

Right-hander Kyle Lohse (12-7) allowed one run on four hits and four walks over six innings to beat the Padres for the second time this season.

[to top of second column]
Ramirez went 3-for-5 with a double and his 14th homer, driving in three runs and scoring two. Braun finished 3-for-4 with his 17th homer and two runs.

With the win, Milwaukee (73-58) kept a 1 1/2-game lead in the division.

- - -
Rangers 2, Mariners 0

Texas starter Miles Mikolas cooled down the red-hot Seattle Mariners bats with eight shutout innings to lead the Rangers to a win.

Mikolas gave up just three hits over a career-high eight innings to earn his first win since July 21.

The Mariners (71-59) were held to four hits while seeing their slim AL wild-card lead over idle Detroit narrow to 1/2 a game.

- - -

Marlins 7, Angels 1

Los Angeles left-hander Wade LeBlanc, pitching in place of injured Garrett Richards, lasted just 3 1/3 innings as the Miami Marlins sank the Angels.

Richards, the Angels' best pitcher this season, got hurt last week in Boston and the Marlins took advantage of his absence with 11 hits.

Coupled with Oakland's win over the Houston Astros, the Angels fell into a first-place tie with the A's in the American League West. Both teams are 77-53.

- - -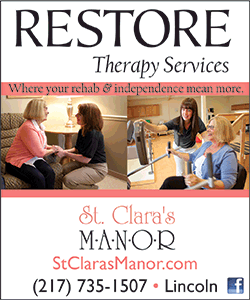 Rockies 3, Giants 2

Left-hander Tyler Matzek snapped a five-game losing streak with the benefit of three double-plays, pitching the Colorado Rockies to a victory over the San Francisco Giants in the opener of a four-game series.

First baseman Justin Morneau and left fielder Corey Dickerson drove in runs with sacrifice flies and the eventual difference-making run scored on a balk by Giants starter Jake Peavy, as the Rockies won for the fourth consecutive time this season at AT&T Park.

The loss dropped the Giants (68-62) five games behind the Los Angeles Dodgers (74-58) atop the National League West.

- - -

Cardinals 3, Pirates 2

Matt Holliday's two-run single capped a seventh-inning rally and John Lackey pitched one-run ball over seven innings to lift the St Louis Cardinals to a victory over the Pittsburgh Pirates.

The Cardinals (71-59) got their ninth win in 12 games and allowed them to stay within 1 1/2 games of the Milwaukee Brewers.

Lackey (2-1) allowed seven hits while walking one and striking out three. He has given up two earned runs or less in four of his five starts since being acquired July 31 from the Boston Red Sox in a trade. (Compiled by Jahmal Corner; Editing by John O'Brien)
[© 2014 Thomson Reuters. All rights reserved.]
Copyright 2014 Reuters. All rights reserved. This material may not be published, broadcast, rewritten or redistributed.