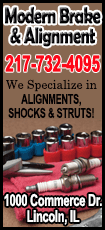 Then he went up against one of the league's top offensive teams without his best stuff.

"That wasn't going to work," Stults said after the Brewers' Aramis Ramirez and Ryan Braun each hit a solo homer off him and led a 16-hit attack that resulted in a 10-1 Milwaukee victory.

Ramirez, Braun and Carlos Gomez all had three hits for the National League Central-leading Brewers, who opened a nine-game road trip with a bang.

Right-hander Kyle Lohse (12-7), making his first start in 12 days due to an ankle injury, allowed one run on four hits and four walks over six innings to beat the Padres for the second time this season.

Third baseman Ramirez went 3-for-5 with a double and his 14th homer, driving in three runs and scoring two. Right fielder Braun finished 3-for-4 with his 17th homer and two runs. Center fielder Gomez went 3-for-5.

Gerardo Parra, who came off the bench in the seventh to give Braun's sore right knee a rest, also drove in three runs.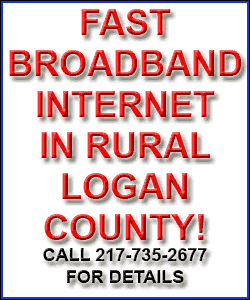 "Ryan should be ready for tomorrow's game," Brewers manager Ron Roenicke said. "It was a really good job offensively today. Everybody chipped in, and that is always nice to see."

As for Lohse, Roenicke said, "He looked like he settled down and got things working. ... He had a good changeup and a really good curve. I was happy to see him get back in that rhythm again."

"The ankle was fine," said Lohse, who last pitched Aug. 13 in Wrigley Field against the Cubs. "I'm not used to having almost two weeks off late in the season. Everything else has been going good. I just needed a little break to get ahead of the ankle soreness."

Lohse threw 90 pitches and struck out five Padres.

Stults fell to 6-14 with his worst outing since July 27. He allowed four runs on nine hits (including the homers by Braun and Ramirez) and three walks over five innings. Stults went 3-0 with a 1.46 ERA over his first four starts in August.

"It was one of those nights where I was fighting myself, and Milwaukee is a tough team to face in that situation," he said. "They have a lot of good hitters who make you pay for bad pitches."

[to top of second column]
First-inning singles by Gomez, Braun and Ramirez gave the Brewers a

1-0 lead.

The Padres tied the game in the bottom of the second and missed several opportunities to take the lead. Center fielder Cameron Maybin singled with one out and scored on shortstop Alexi Amarista's opposite-field triple that landed inches inside the left field line.

After third baseman Chris Nelson walked, Stults bunted on a safety squeeze, but Amarista was thrown out by Lohse at the plate. A single by second baseman Yangervis Solarte loaded the bases, but right fielder Will Venable struck out on a high, full-count fastball to end the inning.

Braun broke the tie with his 401-foot drive to left-center with one out in the third. Catcher Martin Maldonado's two-out single followed back-to-back walks to make it 3-1 later in the inning. Ramirez boosted the lead to 4-1 with his solo homer leading off the fifth.

The Brewers scored three runs in the sixth and one in the seventh, all against Padres reliever Blaine Boyer. The final two runs in the ninth came on Parra's two-out single against left-hander Alex Torres.
After giving up the second-inning run, Lohse retired 10 consecutive hitter before left fielder Seth Smith opened the bottom of the sixth with a single to center.

NOTES: Padres LF Carlos Quentin likely is done for the season. He has been out since July 28 with the same bone bruise to the left knee that also forced him to miss the first 39 games of the season. ... Brewers RHP Matt Garza, on the disabled since Aug. 5 with a left oblique strain, will throw a bullpen session Tuesday. He might make one rehab start before the end of the minor league season before rejoining the Brewers. ... Padres SS Everth Cabrera (left hamstring pull) likely won't return from the disabled list until Sept. 1.
[© 2014 Thomson Reuters. All rights reserved.]
Copyright 2014 Reuters. All rights reserved. This material may not be published, broadcast, rewritten or redistributed.