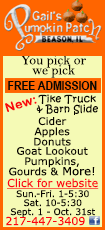 Richards, the Angels' best pitcher this season, got hurt last week in Boston. Monday night marked the first time his spot in the rotation came up since he landed on the disabled list, and it didn't go well.

Journeyman left-hander Wade LeBlanc lasted just 3 1/3 innings in Richards' place, and the Miami Marlins sank the Angels 7-1 at Angel Stadium.

Coupled with Oakland's win over the Houston Astros, the Angels fell into a first-place tie with the A's in the American League West. Both teams are 77-53.

LeBlanc, 30, has not won a game in the major leagues since June 2, 2013, when he was a Marlin. However, he pitched well for Triple-A Salt Lake this season, going 10-3 with a 4.00 ERA, and he got the call when Richards went down.

The Marlins' offense proved to be a bit more productive than those in the Pacific Coast League, as LeBlanc (0-1) surrendered six runs on seven hits and three walks (one intentional).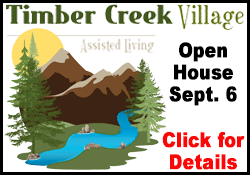 "I think Wade started out OK, but he just got away from some of the things he does well," said Angels manager Mike Scioscia, who would not commit to giving LeBlanc another start when his turn comes up Saturday against Oakland. "He wasn't able to change speeds, and when he did command some counts, wasn't able to make pitches and put some guys away. All in all, I don't think Wade got comfortable out there to use some of his strengths the way that he could have."

The Marlins finished with 11 hits, including three from left fielder Christian Yelich, two each from second baseman Donovan Solano and designated hitter Reed Johnson, and a three-run homer from right fielder Giancarlo Stanton, his 33rd long ball of the season.

Right-hander Jarred Cosart lost two previous starts against the Angels this year while pitching for the Astros, but he looked like a new man in a Marlins uniform.

Cosart gave up one run on seven hits in 7 2/3 innings, improving to 2-1 with the Marlins since being traded from Houston on July 31. He is 11-8 overall, including 20 starts for the Astros.

"Early in the game in Houston, I was able to attack the zone and get quick outs, but as the game went on, I kind of got cute, left some balls up and walked some guys," Cosart said of facing the Angels earlier this season. "Against a lineup like that, you can't give them anything free. You can't walk people, you can't let down on any pitch. The top of the order is so good, people might breathe easy when you get them out, but the bottom of that order can hurt you."

This time around, Cosart shut the Angels out until Kole Calhoun's RBI double in the eighth inning.

[to top of second column]
"We faced him a couple times, but never did he pound the zone like he did tonight," Scioscia said. "He was in the zone early and often. He started off and threw a lot of fastballs that we missed, and as the game went on, he brought a pretty good breaking ball into the mix and threw some changeups. He had an incredible ball-strike ratio (80 strikes, 27 balls) and we didn't get too many good looks at him."

LeBlanc managed to get through the first two innings unscathed, but the Marlins broke through against him in the third. They had three hits in the inning, including an RBI single by Yelich, a sacrifice fly by center fielder Marcell Ozuna and a run-scoring hit from third baseman Casey McGehee that made it 3-0.

In the fourth, the Marlins strung together three consecutive hits with one out, including an RBI single by Yelich, and Scioscia had seen enough.

Right-hander Cory Rasmus relieved LeBlanc and yielded the three-run homer to Stanton that made it 7-0.

"If (Stanton's) not an MVP, I don't know what is," Cosart said of his teammate, who is hitting .299 with 97 RBIs. "When you watch what he does not only in batting practice, but in the weight room, on and off the field, on a consistent basis, day in, day out ... You ask any pitcher in the league, they don't like facing the guy. He hits ball farther than anybody I've ever seen."


NOTES: Angels SS Erick Aybar extended his hitting streak to 10 games by going 3-for-4 Monday. He is batting .462 (18-for-39) during the streak. ... Marlins RHP Steve Cishek has 31 saves this season, becoming the third pitcher in club history to post back-to-back, 30-plus-save seasons. The others are Juan Carlos Oviedo (2010-11) and Robb Nen (1996-97). ... The Marlins have six players with at least 100 hits (3B Casey McGehee, RF Giancarlo Stanton, LF Christian Yelich, CF Marcell Ozuna, SS Adeiny Hechavarria and 1B Garrett Jones). Only one National League team has more -- the Milwaukee Brewers, with seven. ... Angels RF Kole Calhoun is the only player in the majors hitting .300 or better with at least 10 homers and 50 RBIs since June 1.
[© 2014 Thomson Reuters. All rights reserved.]
Copyright 2014 Reuters. All rights reserved. This material may not be published, broadcast, rewritten or redistributed.