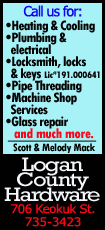 Delmon Young, J.J. Hardy and Chris Davis hit consecutive homers in the fifth inning, and Baltimore banged out five homers in all to end a three-game losing streak with a 9-1 victory over the Tampa Bay Rays.

The Orioles (74-55) simply looked to turn the page when they left the Windy City after the series with the Cubs ended on Sunday. Baltimore played more like it has throughout the season on Monday, banging out 14 hits in the opener of this four-game series with Tampa Bay (64-67).

Center fielder Adam Jones shrugged off the short skid.

"It's three games; hip-hip-hooray," Jones said. "It's not the end of the world. People around here [are] thinking it's the end of the world because you lose three games. The strength of this team is the ability to forget. Something happens, forget it, move on."

The Orioles did just that in this game. Baltimore hit two in a row and three homers in a row in the same game for the first time since the club came to town 60 years ago. The Orioles lead the major leagues with 168 homers.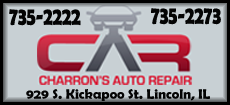 First came the back-to-back shots in the third from right fielder Nick Markakis (two-run) and first baseman Steve Pearce (solo). After that came the six-run fifth where the Orioles got the three consecutive shots from left fielder Young (three-run), shortstop Hardy (solo) and third baseman Davis (solo).

That put the Orioles up and in command, 9-1.

"They beat us up, give them credit, they beat us up," Rays manager Joe Maddon said. "They weren't fouling it off. They weren't missing it. Those balls were big fly balls."

Tampa Bay starter Jake Odorizzi (9-11), who had won seven of his last 11 starts, gave up four of the home runs. He had allowed just one homer in his last four starts, but the right-hander surrendered back-to-back shots in third and fifth and gave up eight runs on 11 hits in four-plus innings.

"It's good because it seemed like y'all went in panic mode when we got swept in Chicago," Young said. "We weren't scoring many runs, but it happens and then we're back in our division at home facing a guy we've seen before, a team we play, we know their tendencies and everything."

Young finished 3-for-3 with three RBIs and one run scored. He was a triple short of the cycle and reached base all four times up, including a second-inning walk.

The power display helped the Orioles keep their six-game lead over the Yankees in the American League East as New York beat Kansas City, 8-1.

The home runs also helped Orioles starter Chris Tillman (11-5) win his fourth consecutive decision. He gave up one run on three hits in seven innings and now hasn't lost in his last eight starts.

"I think mechanically I'm pretty sound, and I'm able to repeat my delivery, so it translates, and I get to throw my pitches for strikes," Tillman said. "That's important."

Tillman also got some help from Jones in the sixth as he made a leaping catch at the fence to rob designated hitter Evan Longoria of a three-run homer. Jones then threw back to second to complete a double play.

The Rays (64-67) manufactured a run -- with help from a Baltimore error -- for a 1-0 lead in the top of the third inning. Shortstop Yunel Escobar led off with an infield single and went to third when Orioles second baseman Jonathan Schoop mishandled a throw on catcher Jose Molina's grounder.

That put runners at the corners with no outs. Third baseman Sean Rodriguez then grounded into a double play that scored Escobar.

Markakis hit his two-run homer in the bottom of the inning -- ending his 0-for-21 skid -- followed by the Pearce solo blast that gave the Orioles a 3-1 lead, and they never trailed again.

Hardy said that his teammates were simply look to forget Chicago and move on - and they did just that.

"We had three rough games at Wrigley, but honestly we came in today and I don't feel like anyone was even thinking about that," Hardy said. "Except everyone else. Everyone else was kind of pressing, but I don't think any players were."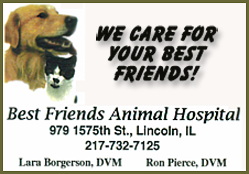 NOTES: Orioles 3B Manny Machado will undergo right knee surgery Wednesday in Los Angeles. He hopes to be back late in the season or possibly the playoffs. ... The Rays were waiting to hear from Major League Baseball on their protest of Saturday's game. Manager Joe Maddon said he sent a narrative, and the team sent something, but he was not sure when they would get an answer. ... Maddon said he alleviated SS Yunel Escobar's fears of going to another team. Word had leaked out about Escobar being claimed on waivers, reportedly by the Oakland A's, and the skipper said his shortstop was upset, but Maddon told him he would remain with the Rays.
[© 2014 Thomson Reuters. All rights reserved.]
Copyright 2014 Reuters. All rights reserved. This material may not be published, broadcast, rewritten or redistributed.