U of I News
Platform Staffing Partners with U of I Champaign Urbana, Bringing Companies Talent of the Future

Send a link to a friend Share
[August 28, 2014] Platform Staffing Group, provider of IT consultants to various industries across the industrial spectrum, has partnered with the University of Illinois's top 5 engineering program and Fortune 100 companies to create an internship program unparalleled to any other.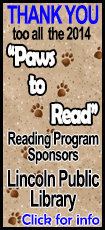 Established in 2012, the prestigious internship program has played a part in developing and nurturing some of the youngest and most advanced leadership professionals in the technology engineering industry. This program is unique from traditional internships in that it provides an opportunity for hire upon graduation, therefore reducing the number of independent contractors the company needs to hire in favor of fully trained full time employees.

The program was created in part to address the issue of the skills gap in the science, technology, engineering and mathematics fields (STEM), which continues to expand as aging baby boomers, which make up 11% of the total workforce, inch closer to retirement. According to Microsoft, more than 120,000 computing positions are created in the U.S. each year, with only 40,000 bachelor's degrees being earned in computer science (Dice News). "It is more important than ever to have young people educated in STEM in order to step up and take those jobs that are being left vacant," said Mark Harrison, Managing Partner of Platform Staffing. "The internship program gives us the opportunity to find consultants and complete projects for companies that have been experiencing backlog from the shortage of experienced and available professionals."
Millennials and Gen Y, expected to make up half of the workforce by 2020, are much sought after by companies looking to adopt programs like Bring Your Own Device (BYOD). This group of future leaders craves knowledge and continual learning and development through mentorship programs and feedback. The outsourcing of work to offshore facilities has played a part in backlog of projects, making this internship program a perfect fit for companies and students alike.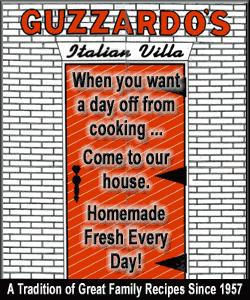 Many students who participate in the program continue on to work for the employer, gaining knowledge and skills that set them heads above the rest of their graduating classmates. The program continues to build the base of talented individuals within an organization, setting it up for future success and leadership. The partnership allows for the successful completion of projects on behalf of the Fortune 100 company and a chance for students and the future of the STEM workforce to gain valuable knowledge and real-world experience, skills highly sought after by companies looking to recruit the Millennial workforce.

For more information on partnering with Platform Staffing Group and U of I, please contact us at 630-506-5606 or info@platformstaffing.com
[Text received; BRIAN JAMESON,on behalf of PLATFORM STAFFING AND THE UNIVERSITY OF ILLINOIS]
About Platform Staffing
Platform Staffing Group brings over 25 years of experience to the Information Technology staffing space, providing consultants in Infrastructure, Data Management and Systems Development. Our mission is simple: to provide unprecedented value to our customers by providing superior IT consultants at a fair market rate. We understand business, we understand technology, and we understand people.