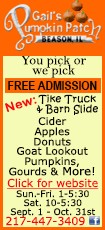 The roll of Thursday's storm, however, will be replaced by the roar of the faithful Friday night at Handlin Field as the team opens the 2014 football season.
Senior nose tackle Eric Sutton said the game plan is simple.
"Each player, just punch 'em in the mouth," Sutton said as he walked off the practice field. "Knock 'em down on the ground. If they try and get back up, put them back on the ground again."
The Railers will need that toughness.
Not because Springfield Southeast High School is an overwhelming opponent, but because the Railers are limping a bit.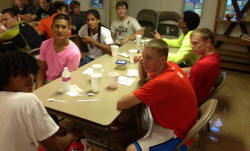 Senior leadership
"I think we counted, potentially, 12 starting positions out of 22 that are going to be out this week," Lincoln head coach Andy McDonald said.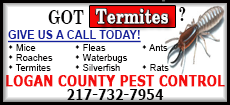 McDonald said some starters are nursing old injuries, some are sitting the bench for disciplinary reasons, and some do not have the IHSA mandated 12 practices needed to take the field Friday night.
One of the players ready for the Friday night lights is junior quarter back Garrett Aeilts.
Aeilts played a back-up role last season, but said he's ready to be done with practice and go after some guys in different colored jerseys.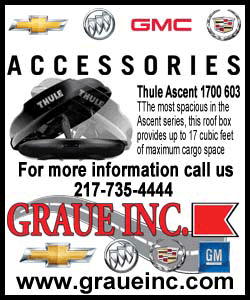 "There's always those butterflies," Aeilts said after Thursday's last preparation. "Not so much butterflies, as excitement. It's going to be a rush coming out there Friday night under the lights."
It will be under those lights that the Railers will get the first good look at their opponent.
Southeast High School has a new football coach this year, and senior linebacker Chris Duong said that makes gaming-planning a bit more difficult.
"All we know is that they're going to run the spread offense," Duong said. "We're not quite sure what else."
"They typically are going to have some good athletes and good quickness," coach McDonald added. "They've got some tough kids and, I've heard, some pretty good numbers."
Southeast won three games in 2013, the Railers did not win any last year.
The two teams will kick off of Handlin Field at 7 p.m.
[© 2014 Thomson Reuters. All rights reserved.]
Copyright 2014 Reuters. All rights reserved. This material may not be published, broadcast, rewritten or redistributed.