Upcoming Agricultural events
Sept. 2 - Legal issues workshop, Sept. 4 - 2014 Pumpkin Field Day, Oct. 1 - Farmer Grant Writing Workshop

Send a link to a friend Share
[August 29, 2014] The University of Illinois Extension will host the following special agricultural workshops: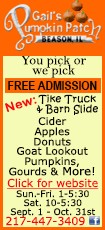 Legal Issues Workshop

Do you work with farmers? Do you teach farmer training classes? Would you like to incorporate farm law into your curriculum?

Join us for a "train the trainers" event for those who help farmers with legal issues.

Sustainable farmers who run their own entrepreneurial businesses have a wide range of legal needs, such as:
creating a business entity
writing by-laws and operating agreements
negotiating land leases
land use violations
hiring employees and interns
finding and meeting health department regulations for value-added or processed foods
complying with a variety of production and marketing regulations
tax issues for multi-farm CSAs and food hubs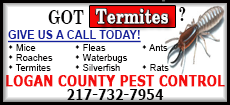 The Land Connection, in collaboration with Rachel Armstrong, lead attorney at Farm Commons, will present information, structure role-play interactions, and provide resources to help you effectively present and disseminate the legal information and tools that farmers need to become economically viable businesses, and the stable and resilient foundation of rural areas. Join us for a valuable day of farm law, and check back here for online resources soon.

The workshop will be held on September 2 from 9:00 am to 4:00 pm at the University of Illinois Extension office at 700 S. Airport Drive, Springfield. Preregistration is required at http://thelandconnection.org/legalissues

2014 Pumpkin Field Day to be Held at Ewing Demonstration Center

The 2014 Pumpkin Field Day will be held on Thursday, September 4 from 10:00 am to 3:00 pm at the University of Illinois Extension, Ewing Demonstration Center, 16132 N. Ewing Rd in Ewing (located about 20 minutes south of Mt. Vernon). Registration will begin at 9 am, with the welcome starting at 10 am. During the course of the day, University of Illinois Extension Specialists and Educators will discuss a range of pumpkin production topics including variety selection, disease, insect and weed management; cover crops; and no-till transplanting. A pumpkin variety trial, with over 50 different cultivars, has been established as well as field demonstration plots to accompany each of the presentations. There is no charge to attend (lunch will be provided), but registration is required. Please register by calling (618) 687-1727 or online at: http://web.extension.illinois.edu/fjprw by August 29, 2014.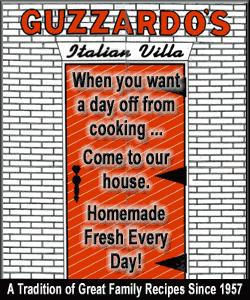 Farmer Grant Writing Workshop

Existing and prospective farmers are invited to participate in a grant writing workshop on Wednesday, October 1 from 6:00-9:00 pm (registration starting at 5:30 pm) at the University of Illinois Extension Office, 700 S. Airport Drive in Springfield. Information will be presented on the basics of grant writing as well as specifics on grants available through the North Central Region Sustainable Agriculture Research and Education Farmer Rancher Grant Program and the Illinois Department of Agriculture. A light meal will be provided. Be sure to bring your grant writing ideas too! Go to Register Online at http://web.extension.illinois.edu/lms
For additional information, contact Deborah Cavanaugh-Grant at 217-782-4617 or cvnghgrn@illinois.edu
[Text received; DEBORAH CAVANAUGH-GRANT, UNIVERSITY OF ILLINOIS EXTENSION]