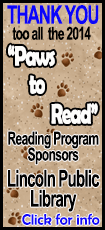 The Chicago Cubs right fielder homered on consecutive pitches, sparking a late comeback that gave Chicago a 7-2 win Friday night over the St. Louis Cardinals at Busch Stadium.

After tying the score in the top of the seventh inning with a towering 409-foot blast to center field, Soler capped a four-run eighth with a two-run shot, a 442-foot bolt that landed in the concourse just behind the left field bleachers.

In his first three games, Soler is 7-for-11 with three homers, becoming the second Cub to do it this month. Second baseman Javier Baez, whose two-run double in the eighth unknotted a 2-2 game, was the first.

"I don't know how to explain it," a smiling Soler said through an interpreter. "Everything is going so well."

The 22-year old Soler, who was born in Cuba and defected in 2011, is one of a wave of power-hitting prospects that has win-starved North Side fans salivating. Baez has seven homers in his first 24 MLB games and minor league third baseman Kris Bryant has 43 between Triple-A Iowa and Double-A Tennessee.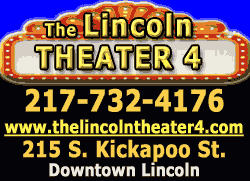 In fact, Cubs general manager Jed Hoyer shot down a rumor before the series opener that Bryant would receive a promotion to Chicago.

"We're just waiting for Bryant now," Baez laughed.

The Cubs (60-74) are certainly a different team from the one that quickly fell into the National League Central cellar early this season. While they'll probably finish there for a second straight year, their lineup, which has more homers than any NL team except Colorado, commands respect.

"They've got some studs and a lot of power," St. Louis starter Shelby Miller said. "We've all realized it. They are tough, man. That's a good team."

Miller pitched a solid game against Chicago, with the exception of two mistakes. Third baseman Luis Valbuena drilled a leadoff homer in the second inning and Soler ambushed a first-pitch fastball to wipe out a one-run lead that Miller nursed through the middle innings.

In seven innings, Miller gave up only four hits and two runs, walking two and fanning three.

"I threw that right in his swing path," he said of Soler's first homer. "I couldn't have given him a better pitch to hit."

Reliever Pat Neshek (6-1) entered the eighth inning having allowed only five runs in 55 1/3 innings but fell victim to the Cubs' youth brigade. After pinch-hitter Logan Watkins stroked a leadoff single and left fielder Chris Coghlan lofted a ground-rule double down the right field line, Baez mashed a 2-2 fastball to the wall in left-center field.

Two outs later, Soler capped Neshek's worst performance since Aug. 11, 2007, when he gave up four runs to the Los Angeles Angels of Anaheim while pitching for Minnesota.

[to top of second column]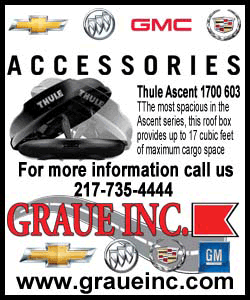 "I hate giving it up," Neshek said. "It's never fun, but I'll finish strong."

The Cardinals (71-62), which lost their third straight game and have scored just nine runs in their last five contests, jumped out to a 2-0 lead against Kyle Hendricks in the first. Left fielder Matt Holliday and shortstop Jhonny Peralta collected RBI singles.

But Hendricks allowed just two more singles after that, leaving after six innings with his seventh quality start in nine starts. He yielded five hits and two runs with a walk and three whiffs.

Neil Ramirez (2-1) worked around two singles in the seventh inning for the win. Reliever Justin Grimm closed it out with four strikeouts in the ninth, the 72nd time that has happened in MLB history.

That was preceded by Chicago's fourth homer, a leadoff jack by center fielder Arismendy Alcantara in the top of the ninth inning. All four traveled at least 409 feet.

"I feel we have a good team," Soler said.

Perennial All-Star catcher Yadier Molina returned to the St. Louis lineup after a 40-game absence with torn right thumb ligaments suffered July 9. He went 0-for-3, reaching in the sixth inning when he was hit by a pitch.

NOTES: To make room for C Yadier Molina, St. Louis optioned C Tony Cruz to Double-A Springfield. Cruz, who is hitting .195 with 12 RBIs, will likely be back next week when the rosters can expand to 40 players. ... Chicago 1B Anthony Rizzo (lower back tightness) didn't start for the third straight game. He suffered the injury Tuesday night at Cincinnati, leaving a rain-delayed game in what was described as a precautionary move. ... The Cardinals will bring up LHP Marco Gonzalez from Triple-A Memphis to start the night portion of Saturday's day-night doubleheader. They also announced that OF Shane Robinson (shoulder) underwent season-ending surgery Thursday.
[© 2014 Thomson Reuters. All rights reserved.]
Copyright 2014 Reuters. All rights reserved. This material may not be published, broadcast, rewritten or redistributed.